Moving from NYC to California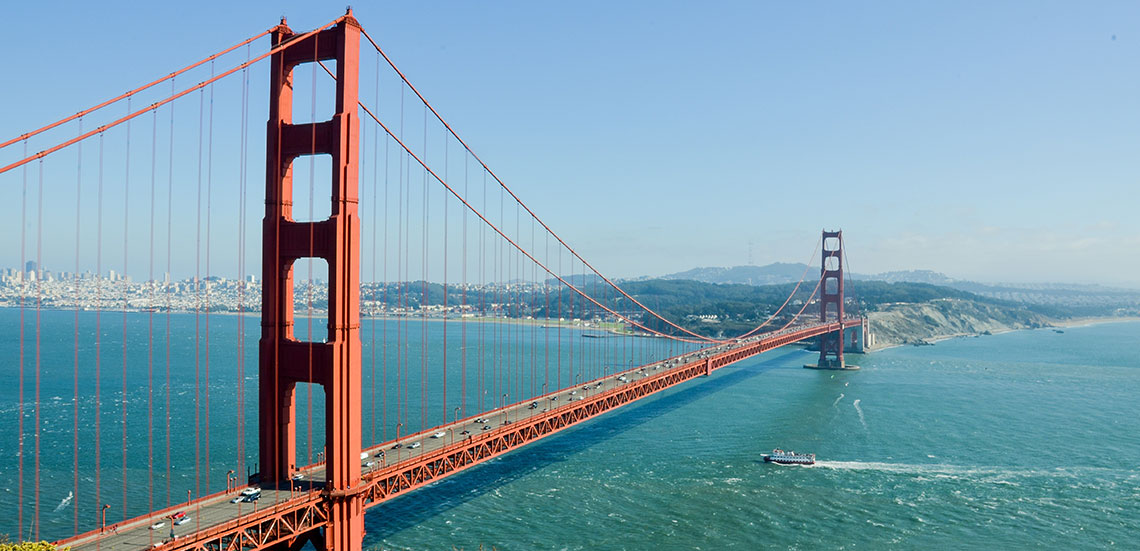 About California
California also called the Sunny State, is often described as the land of Hollywood dreams and is the very place where Silicon Valley was born. Its economic, business, and living scene allows constant development of all the important aspects contributing to the overall quality of life, highly praised for decades.
California has a population of around 39 350 000 residents and is located in the Western Region of the U.S. It is widely known for miraculous weather, beautiful natural scenery, and being a tech hub. It became the 31st state back in 1850. For most people, California represents a charming place where you can openly be yourself without any judgment since it is one of the most diverse states. Nature enthusiasts have numerous opportunities to enjoy sports and recreational activities. The job market offers a wide range of industries and branches, meaning that if you are relocating in search of employment, California is just the right place for you. In addition, college students will be pleased to know that California has a highly valued education system with many public and private schooling options.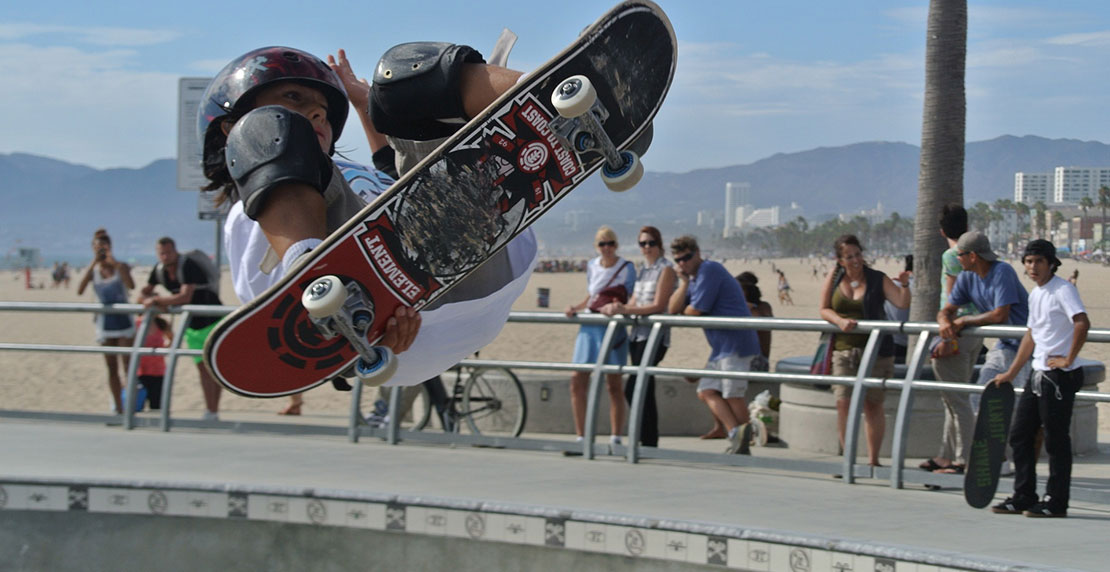 Statistics
All data listed below is based on statistics collected in 2019.
In 2019, California had 39.5 million residents, while the current U.S. senators belong to the Democratic Party. The median age is 37 years, and the poverty rate is above 13%. The median household income is more than $80 000, and the median property value is $568 500. The employed population makes up around 50 percent of the entire state's population, 17.9 million residents.
More than 87% of California's residents are citizens, while around 11 million California residents are born outside the U.S. There are three largest ethnic groups in California, including white (non-Hispanic), white (Hispanic), and Asian (non-Hispanic). The most dominant ethnic group is white (Non-Hispanic), with about 14.4 million people. The Hispanic population makes up more than 39.4% of residents. English is the primary language, while more than 44% of California's residents are non-English speakers. Regarding non-English speakers, the most common languages are Spanish, Chinese, and Tagalog (Filipino). The median native-born age is 31, and the foreign-born age is 49.
Some of the
Benefits of Moving to California
Whether you plan on moving because of warm weather, new job opportunities, or more green space, it might be challenging for you to get informed on all the main benefits. The issue can get even more complicated because New Yorkers aren't used to California's lifestyle, meaning it's pretty natural that you are in a dilemma about whether or not you'll be able to fit in.
The first one is quite obvious; the weather is among the essential benefits since it has more than 300 days of sunshine and moderate temperatures throughout the year. For New Yorkers, it might not be that easy to adjust to a new climate, as coming from the east to the west will definitely take some time to assimilate to the environment. New York is infamous for blustery winters and hot and humid summers. Besides, California is one of the healthiest states in the country due to numerous recreational activities and possibilities due to its weather.
California has a booming economy that allows the development of various industries, including tourism, agriculture, government, and motion pictures, but the most significant boost in the state's economy has been the tech industry. Silicon Valley, located in the southern part of the Bay Area, is home to some of the biggest tech companies, including Google, Apple, eBay, Tesla, and Facebook, providing thousands of various employment options.
Living in California will grant you and your kids access to numerous public and private schools and colleges. It is known that people worldwide move to the Sunny State just because of the excellent higher education. The most popular ones are Stanford, University of California-Berkley, University of California-Los Angeles, California Institute of Technology, etc.
Many tourists visit California just because of its magical scenery that can't be seen anywhere else in the world. There are miles and miles of beautiful beaches, towering cliffs, and magnificent mountains. This beautiful landscape is more than enough to attract thousands of tourists every single year, especially when it comes to New Yorkers. If you are a nature enthusiast and didn't have many opportunities to enjoy in New York, you'll be pleased to know that this state is ideal for hiking, biking, cycling, swimming, surfing, kayaking, and climbing.
Cost of Moving From NYC to California
We can't give you a universal answer on how much it will cost to move from NYC to California because numerous factors can influence the cost of the move. We can state the average price of the move, which goes from $1200 to $9000. The most common factors that determine the cost of the move are the number of belongings you own, the exact distance, whether you plan on moving by yourself or hiring a professional moving company for help, etc.
Move Size Moving Company Rental Truck Moving Container - 1 Bedroom / Studio $1574-$6056 • $1469-$2400 • $1149-$1486 - 2-3 Bedrooms $4192-$9115 • $2492-$3797 • $1200-$1733 - 4+Bedrooms $7853-$13596 • $3453-$4894 • $1501-$2083

These price ranges are mainly based on the average costs, which can severely differ from the realistic price.
Cost of Living in California
Although most people dream of moving here, the reality is that the Sunny State is among the most expensive places to live in the U.S.- to be exact, California has the third-highest cost of living in the U.S. The only places that cost more are Washington D.C. and Hawaii.
The average cost of living here is around $46636 per year, and to help you understand, we'll break it down into smaller categories.
Category Average Annual Cost
Housing and Utilities $9542
Healthcare $7638
Food and Beverages $3630
Gas and Energy $688
Other Personal Costs $25138
Tax Rate - Graduated-Rate 13.30%
1. Housing Costs
There is a minimal possibility you'll be able to rent a place in California for under $1000 a month despite the well-known fact that California has more than 14 million housing units. According to 2019 data, this is what housing costs look like:
•

Median Studio Rent $1248

•

Median Monthly Mortgage $2357

•

Median One-Bedroom $1379

•

Median Two-Bedroom $1655

•

Median Three-Bedroom $1852

•

Median Gross Rent $1614
Utility Average Bill
•

Electricity $117

•

Gas $63

•

Cable and Internet $118

•

Water $77
2. Healthcare
According to a State report, the average annual cost per person when talking about healthcare is $7638. However, your specific needs and the desired provider can significantly influence the price.
3. Groceries and Food
One thing's certain- you have to eat, so it is wise to get informed on how much you will have to spend on food and groceries before moving here.
California's average food and grocery costs go for $302 per month per person. When discussing an average family containing four members, they would have to spend $1200 a month for food and groceries.
4. Which Cities Have the Lowest Costs?
We conducted the list of the most affordable cities in California, including Bakersfield, Stockton, and Sacramento.
1. Bakersfield
Bakersfield is the most affordable city in California, with a cost-of-living index of 101.5. The median home sale price is $345000(late 2021). Bakersfield is a very popular spot with a thriving job market and miraculous nature.
2. Stockton
Stockton represents the second most affordable city on our list in California, with a cost-of-living index of 113.5. It is located in the Central Silicon Valley and is a very diverse city. You'll be close to rafting and the aquatic center, and you can even join a local hiking club. The median home sale price is $406000 (late 2021).
3. Sacramento
Sacramento is the third most affordable city in California. It owns a big-city feel without high prices. In 2019, Sacramento had about 1.5 million residents, so you'll have plenty of people to connect to. Since it is quite a big city, there are more than 30000 employment establishments.
Best Cities in California
Although around 3 million people live in the city, Los Angeles Metropolitan Area holds more than 10 million residents. The City of Angels is often considered the only "real" city in California. Los Angeles represents a concrete jungle made out of skyscrapers, non-stop traffic, and very busy streets. The best thing about Los Angeles is that although big, it owns a suburban feel. Some parts of the city look like they could be anywhere in the country, meaning that you can easily find a suitable environment which is a great benefit if you compare it with New York. In addition, it is widely famous for its glamurous lifestyle and lots of glitters.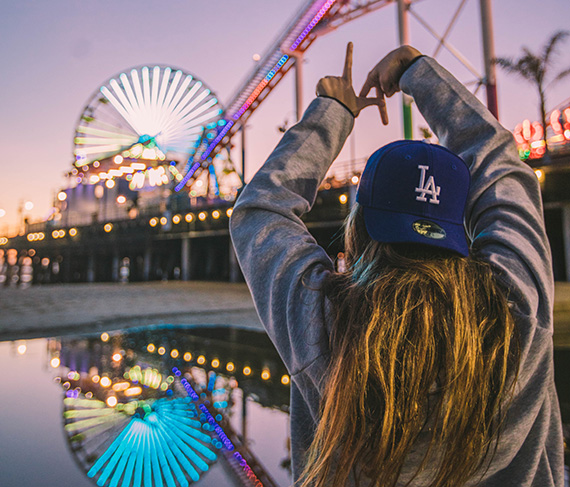 San Francisco has a population of more than 870000 residents, offers breathtaking views, and was built in charming European-styled neighborhoods. Although it has less than a million inhabitants, San Francisco is full of attractions, the main one being Golden Gate Bridge. Here, you can find some of the best restaurants in the country, interesting museums, and boutique shopping. It is very compact, meaning that San Francisco is fairly walkable compared to other cities of similar size.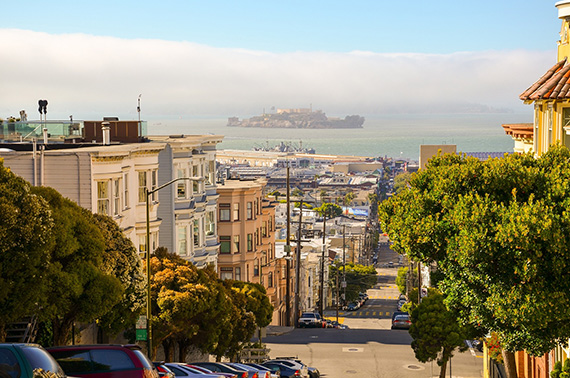 Beautiful beaches and balmy weather truly provide the perfect setting for leading a healthy lifestyle. Sunny City is California's oldest city, known for its surfing culture and very laid-back vibes. It also has a rich history and a very vibrant downtown. With a population of 1415000 residents, it is a great place in California to raise a family because it offers numerous attractions, good schools, and a very walkable area. You'll also have plenty of things to do besides enjoying the beaches and warm weather.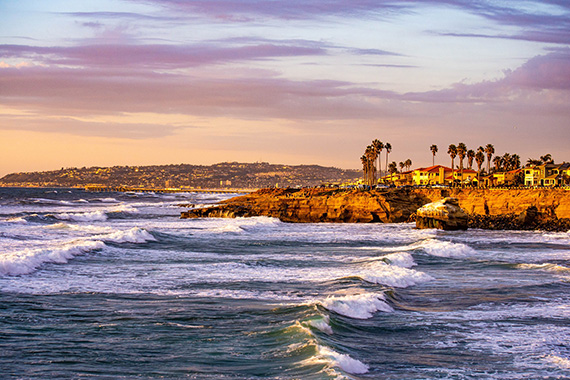 With a population of around 423000 residents, Oakland is a mid-ranged city located in California. It is the county seat and the largest city in Alameda County. Although it might seem like an expensive city, Oakland has a lot to offer, including natural beauty, a vibrant downtown, great schooling, top-notch healthcare, and cultural diversity. Oakland is known for hosting the most famous museum in California, miraculous nature, and the Fox Theatre.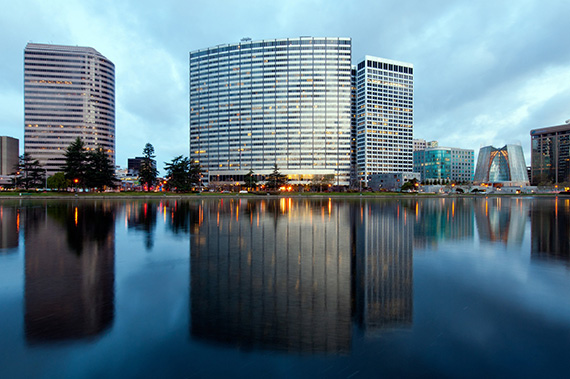 Santa Barbara, often referred to as the American Riviera, has a population of no more than 90000 residents, making it the smallest city on our list. It is best known for its broad and sandy beaches. If you want to get away from the hassle, enjoy a peaceful environment with lots to do, and even maybe raise a family in, Santa Barbara is your best bet.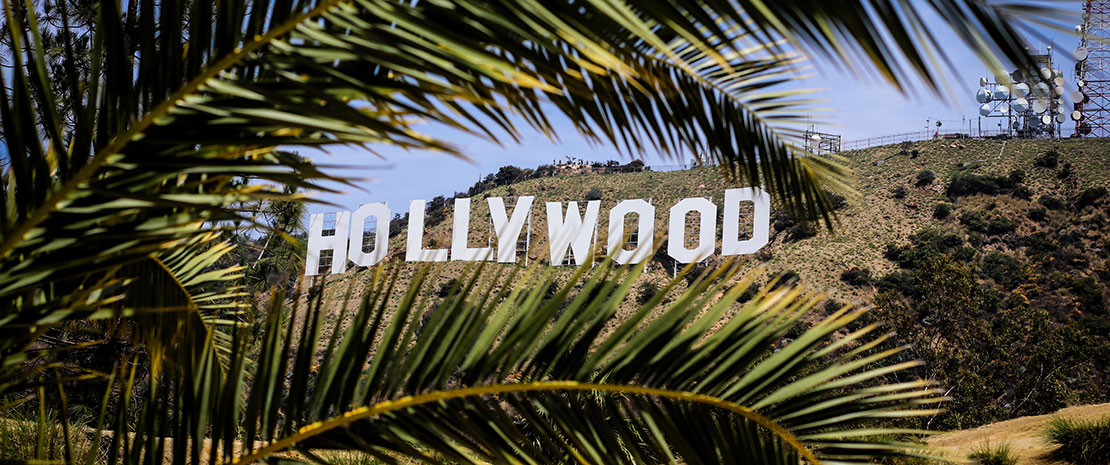 Fun Facts
California is widely known as the W" Avocado Capital of the World," and Fallbrook throws an avocado festival every year to celebrate. If you are an avocado fan, visit this festival at least once in your lifetime.
The largest and most famous outdoor amphitheater in the U.S. is "The Hollywood Bowl." It was opened in 1922.
Back in 1964, San Francisco cable cars were the first moving National Historic Landmark and are the only operating cable cars in the U.S.
The world's largest tree is General Sherman and lives in Sequoia National Park, being nearly 275 feet tall.
You must've heard about the Death Valley, the driest, lowest, and hottest national park in the U.S. Although it has a very morbid name, it has very diverse wildlife, even due to these extremes. Moreover, California is the most populous state in the country.
Also, California is the birthplace of the internet, although when the message was sent, it was an unsuccessful try. Even though today Golden Gate Bridge is a top-rated attraction, the bridge was considered very ugly when it was constructed.