Moving from NYC to Louisiana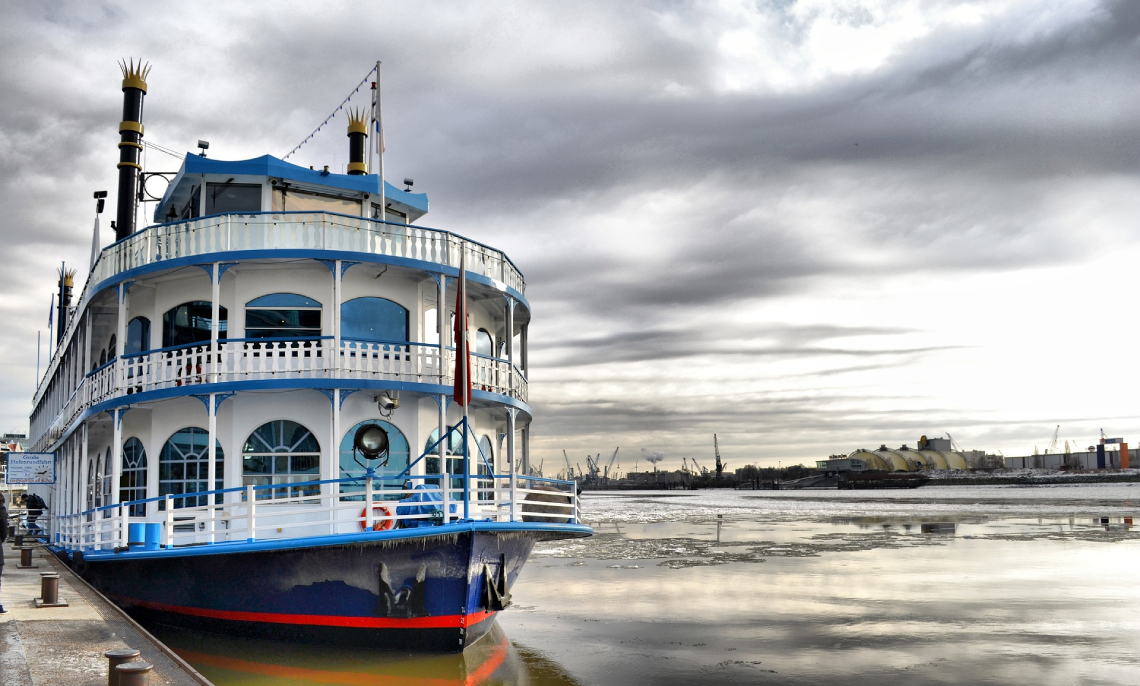 About Louisiana
The south border is the Gulf of Mexico, the east border is Mississippi state which a large part is demarcated by the Mississippi River, the west border is Texas and the north border is Arkansas. We are talking about the borders of the state of Louisiana, the 20th smallest by area and the 25th largest by population25th largest by population in the US.
Out of 50 states, 48 have political subdivisions as counties. However, Alaska has boroughs and Louisiana has parishes. The state is into 64 parishes which are the same as counties. It is believed that the term comes from the period when Louisiana was under Spanish and French colonialists.
Baton Rouge is the capital of the state with New Orleans being the largest with a population of 383,000 and the state roughly has around 4,6 million. Louisiana got its name after Louis XIV, the king of France from 1643 to 1715, and it is also nicknamed Pelican State.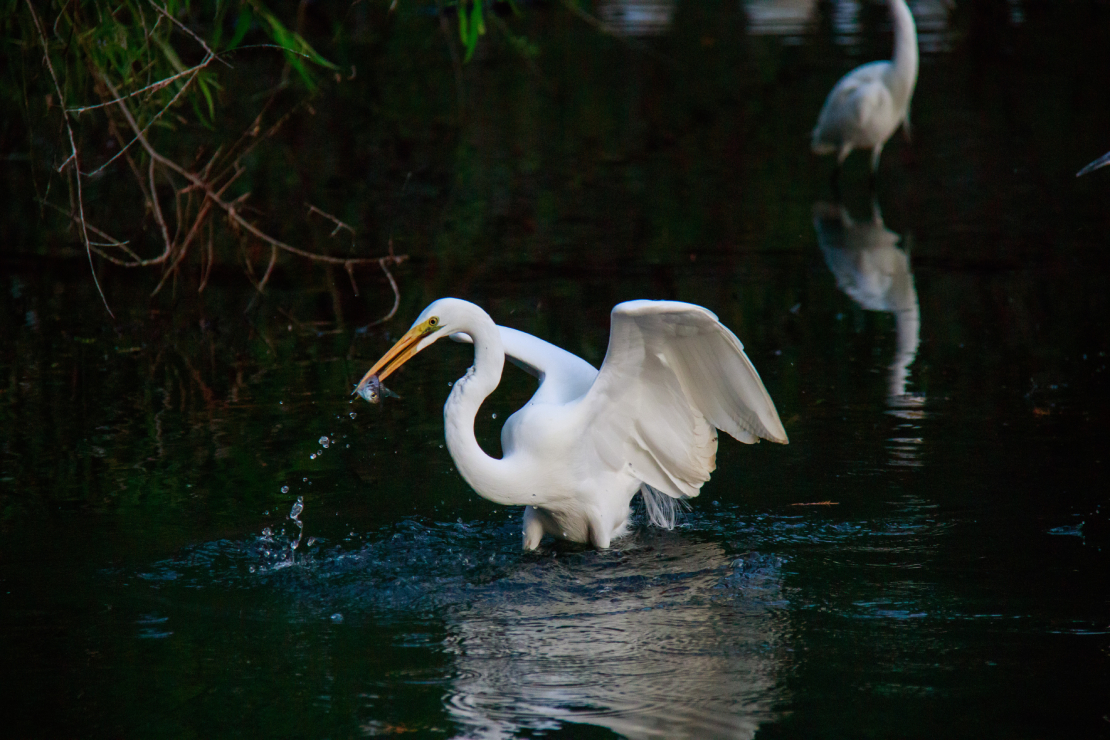 Statistics
Statistic data are from the year 2020.
With a population of 4.66 million and a median age of 37.2, Louisiana had a $50,800 median family income. Louisiana's population between 2019 and 2020 increased by 0.00545%, while its median household income increased from $49,469 to $50,800, a 2.69% growth.
White (Non-Hispanic) 58.3%, Black or African American (Non-Hispanic) 31.9%, White (Hispanic) 2.92%, Two+ (non-Hispanic) 2.01%, and Asian (Non-Hispanic) 1.71% make up Louisiana's top 5 ethnic groupings. In Louisiana, 7.77% of families said that their main common language at home was something other than English. Only the principal self-reported language used by all household members is taken into account here, not the potential multilingual character of dwellings.
The biggest institutions in Louisiana are Tulane University of Louisiana (4,889 degrees conferred in 2020), University of Louisiana at Lafayette (7,127 degrees), and Louisiana State University and Agricultural & Mechanical College (3,653 degrees). Louisiana's typical home value in 2020 was $168,100, and 66.6% of households were owners. The majority of persons in Louisiana commuted alone by car, and it took them 25.8 minutes on average to get there. Each family in Louisiana had an average of two automobiles.
Americans make up 97.6% of Louisiana's population.
Some of the
Benefits of Moving to Louisiana
In Louisiana, there are at least 400 festivals, and they seem to want to commemorate everything. The largest party in the heart of the "city of parties" is Mardi Gras in New Orleans. Because of its history of happy times, whether they were legal or not, New Orleans is known as the Big Easy. No matter where you are in Louisiana, a festival with tons of fantastic music, food, and fun is either taking place or is about to begin.
For a state that is medium in size but leaning towards smaller ones, Louisiana sure has a lot of regional variations. Contrary to the rest of the south, the southeast has Cajun and Creole influences on its music, language, cuisine, and customs. The renowned French Quarter in New Orleans, which is a tiny French region, is a universe unto itself. The west may resemble Texas, whereas the north might resemble Arkansas more. Louisiana is a unique place since it contains a wide variety of ethnicities that all converge here, therefore you will end up sampling many different cultures.
Housing in Louisiana is often affordable, costing up to 35% less than the national average. The national average for apartment rents is around 30% lower. The majority of the state is not pricey, although some parts like New Orleans and Baton Rouge are. Housing expenses will be lower the further you are from cities. At $163,000, the median house value ranks as the 15th lowest in the country.
Moreover, Louisiana has a generally inexpensive cost of living. The cost of groceries and utilities is typically 10% less than the national average. Gasoline prices will also be lower than in other states, maybe as a result of a large number of oil refineries. There are several states where the general cost of living is cheaper. The 17th lowest is Louisiana, which is still far below the national average. Although the average mean pay is low at $47,000, decreased prices might make up for it.
In Louisiana, many different cultures are mingled, and everywhere you go, you will probably encounter pleasant people. Strangers are treated with a kind and inviting approach. In the streets, people often say hello, and while waiting in line, they could start a discussion. You will receive an invitation if a party is being held. People are courteous; therefore, you should act in the same manner. It could be deemed impolite to ignore someone on the street.
Cost of Moving From NYC to Louisiana
Depending on how much you're moving, when you're relocating, and whether you hire a company or do it yourself, the average cost of relocation from New York City, NY to Louisiana ranges from $1000 to $7000. The cost of hiring movers will be somewhat higher. Although it normally costs less, renting a truck or a moving container involves more labor.
Cost of Living in Louisiana
Life in Louisiana is more affordable than it is generally in the United States. The average cost of goods and services in the state is 10.9% lower than the national average, according to statistics from the Bureau of Economic Analysis. Louisiana has the tenth-lowest average cost of living among all the states. If you live alone, the average cost of living per year will be around $42,294, this data is from 2021.
Let's see this divided into categories.
Category Average Annual Cost
Housing and Utilities $6194
Healthcare $7679
Food and Beverages $3020
Gas and Energy $1242
Other Personal Costs $24159
Tax Rate - Graduated-Rate 4.25%
1. Housing Costs
•

Median Studio Rent $634

•

Median Monthly Mortgage $1279

•

Median One-Bedroom $721

•

Median Two-Bedroom $841

•

Median Three-Bedroom $966

•

Median Gross Rent $860
Utility Average Bill
•

Electricity $133

•

Gas $53

•

Cable and Internet $83

•

Water $34
2. Healthcare
In Louisiana, 91.3% of people have access to health insurance, with 41.8% having employee plans, 24.1% having Medicaid coverage, 11.5% having Medicare, 12% having non-group policies, and 1.84% having military or VA plans. The annual cost of it is $7679 and it may vary depending on your plan.
3. Groceries and Food
Well, depending on your diet you will at least spend $288 on food and groceries and up to $526. Four-member families will annually spend around $9.800.
4. Which Cities Have the Lowest Costs?
We have chosen three cities with a population of at least 50.000 which have the lowest cost of living.
1. Shreveport
Shreveport has an average cost of living that is in the top 31% of all cities in the world at $1488. It is placed 2849th out of 9294 cities worldwide, 2102nd out of 2202 in the United States, and 19th out of 19 cities in Louisiana.
2. Lafayette
Lafayette is rated 2348th out of 9294 cities worldwide, 1986th out of 2202 cities in the United States, and 17th out of 19 cities in Louisiana for its average cost of living, which is in the top 25% of the most expensive cities in the world.
3. Lake Charles
With an average cost of living of $1802, Lake Charles is among the top 23% of the most expensive cities in the world. It is placed 2121st out of 9294 cities worldwide, 1909th out of 2202 cities in the United States, and 15th out of 19 cities in Louisiana.
The renowned nightlife and voodoo culture of New Orleans, one of the most popular tourist attractions in the United States, has been extensively covered in the literature. Yet the local culture, artistic flare, fantastic parks, and top-notch colleges boost the Big Easy as a place to live. The largest and most populated city in Louisiana, New Orleans has a population of approximately 400,000. Importantly, it won't be difficult for immigrants to integrate. This is partially a result of New Orleans' ephemeral character. Also, it is a friendly community where everybody can act like themselves.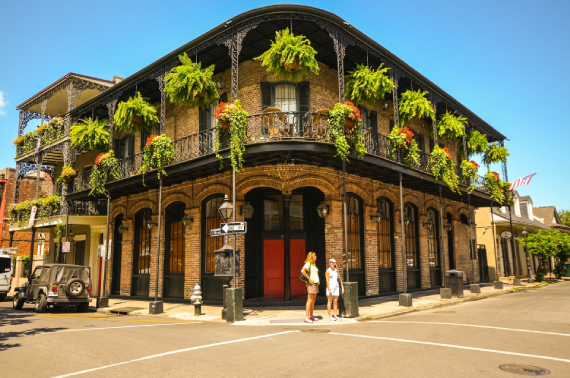 Baton Rouge, the state's second-largest city and the capital of Louisiana, is now witnessing rapid expansion and a boom in job prospects. The city has been recognized as one of the greatest cities in the US to launch a business and is home to booming sectors in technology, logistics, and medicine. Because of this, Baton Rouge attracts fresh graduates and people looking to advance their professions in different regions of the country. Despite the economic possibilities, Baton Rouge still has a small-town feel to it. There will be plenty of chances to better combine your professional and personal routines, and your commute will be brief.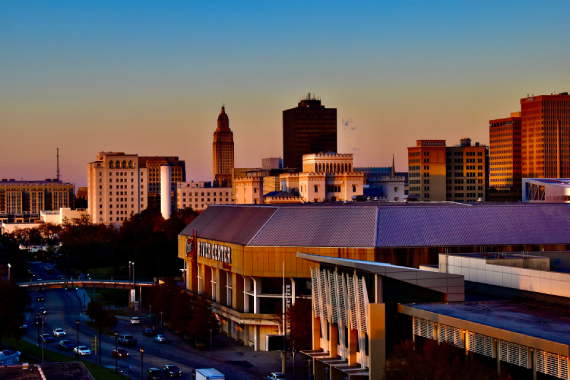 Lafayette in southern Louisiana is a thriving melting pot of cultures with many activities for kids. The world's crawfish capital, Breaux Bridge, is a short drive from Lafayette. The state's Creole and Cajun cultures are concentrated in Lafayette, which gives the city's food scene and jam-packed events calendar a delectable dimension. With one of the lowest median prices in Louisiana, Lafayette, an hour west of Baton Rouge, offers a property market that is ideal for first-time homebuyers. Because of this and the friendly local culture, Lafayette is a young town with many employment options. Low unemployment of 5% is present in the community.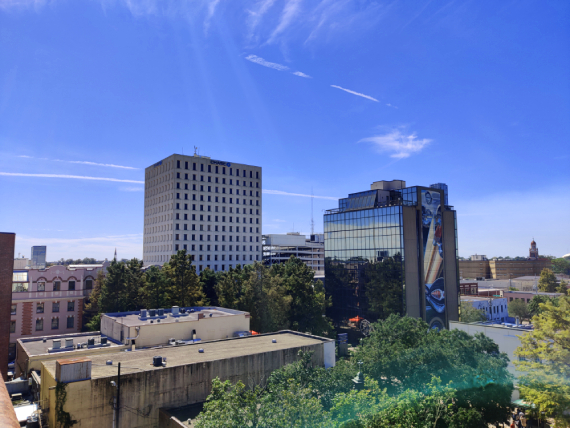 Shreveport, which is close to both Arkansas and Texas, is a genuinely diverse city. Wide-ranging social and economic opportunities are produced as a result. The third-largest city in the state has plenty to offer regardless of whether you're relocating as a family, with a spouse, or on your own. With an average rent of $985 per month, Shreveport has an overall cost of living that is 8.4% lower than the national average. You may visit 20 local museums, dozens of public parks, and the city's 11 live music venues all from your new home.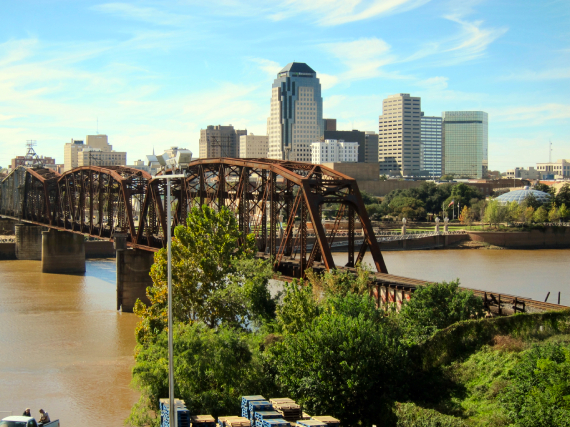 Monroe is a minor city in Northern Louisiana with a population of about 47,000. While Monroe, which is home to the original Coca-Cola Bottling Plant, has a higher-than-normal unemployment rate, job growth has been occurring recently. Moreover, its cost of living is 22% lower than the national average. Both locals and visitors to Monroe may take advantage of the picturesque Ouachita River and the numerous options for outdoor leisure. The nearby bayous, undulating hills, and crystal-clear lakes offer a respite from the humid summers.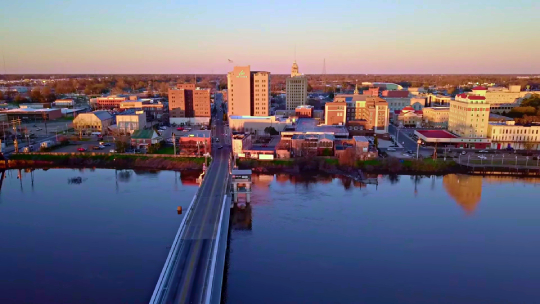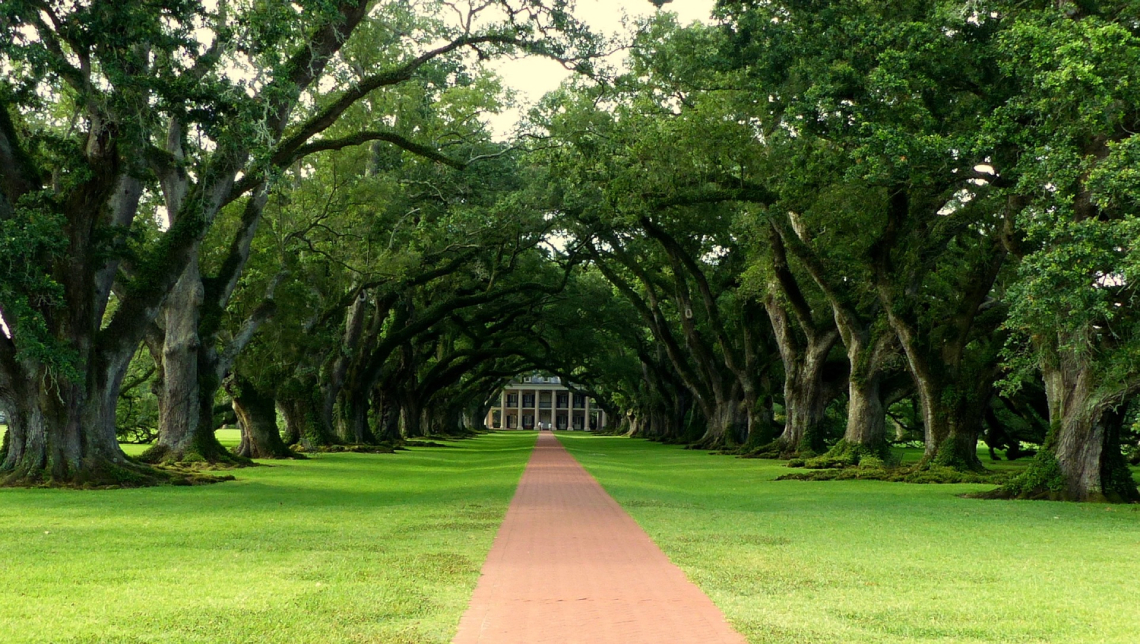 Fun Facts
Orleans's French Quarter is the oldest and most famous part of the city
Mardi Gras is what Louisiana is known for
Jazz originates in New Orleans
Biggest producer of strawberries, in the US, is Louisiana
Banana Foster was created here
Alligators, Louisiana has most of them from all the states
Louisiana can brag about being home to the first mixed cocktail
Apart from Nevada, Louisiana is the only state with legalized gambling
Haunted bars can be found in New Orleans
World's first indoor movie theater was opened in New Orleans
Beignets and coffee can be purchased 24/7 in New Orleans
Hundred years old trees can be found in Louisiana