Moving from NYC to Alabama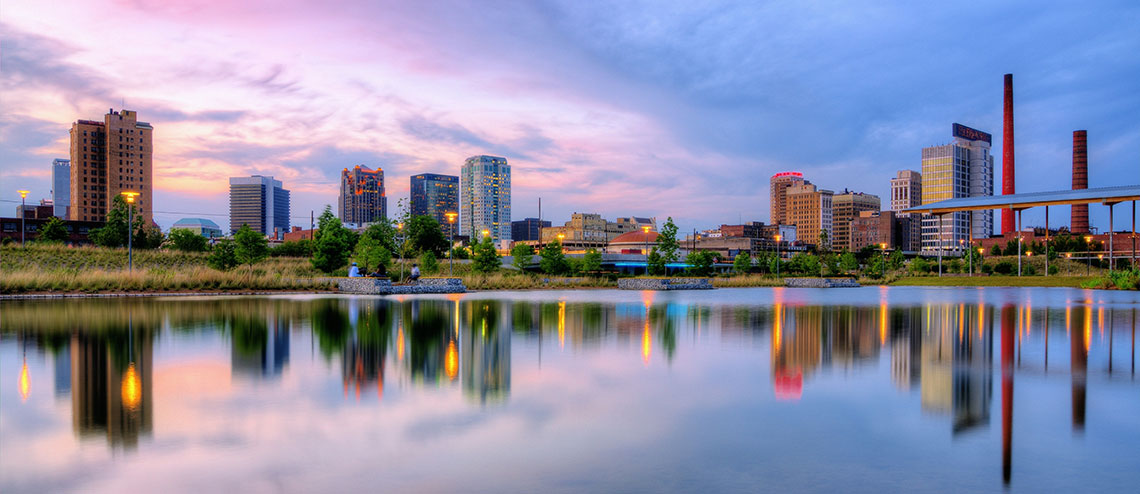 About Alabama
With a population of 4893000 residents, Alabama was admitted to the union in 1819. as the 22nd state. Alabama is the 24-th most populous and 30th largest state in the country. Located in the Southeastern region of the US, it is bordered by Florida and the Gulf of Mexico to the south, Tennessee to the north, Georgia to the east, and Mississippi to the west.
Alabama is nicknamed the Yellowhammer State after the Yellowhammer bird. Other nicknames include "the Cotton State" and "the Heart of Dixie." The state's capital is Montgomery and has a population of about 200000 residents. The largest city in the state is Hunstville, with a population of around 200000 residents. Alabama is widely known for southern hospitality, peanuts, college football, and beautiful gulf coast beaches.
One of the unique things about Alabama is that it is the only state with all the needed natural resources to make steel and iron. Living in New York is a great thing if you are fond of the big city life and living in the center of events. However, more and more people are choosing to leave New York and move to states like Alabama because of lower taxes, affordability, and the general quality of life.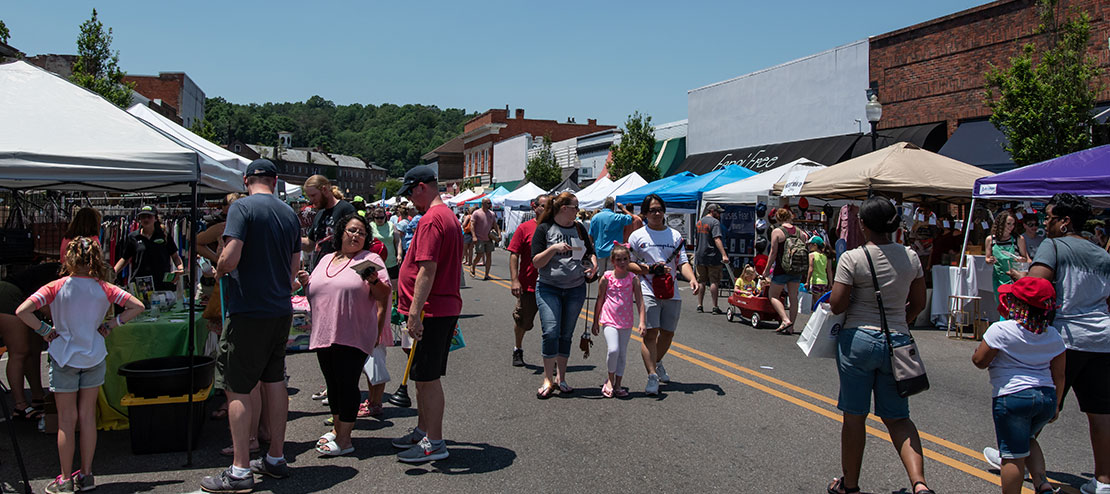 Statistics
All the data listed refers to a survey conducted by Data USA in 2019.
In 2019, the state of Alabama had a population of more than 4900000 people with a median household income of $51374 and a median age of 39.4. In the period from 2018 to 2019, the population of the state grew from 4890000 to 4900000, which is a 0,313% increase. Also, its median household income experienced a 3,76% increase.
The three prevalent ethnic groups are White Non-Hispanic (65%), African American or Black (27%), and White Hispanic (around 3%). Almost 98% of the residents are US citizens. The largest universities in the state are The University of Alabama, Auburn University, and Columbia Southern University. In 2019, the median property value in the state was around $154000. The homeownership rate was around 70%. Most people here drive alone to work, while the average commuting time is 24.6 minutes. Most people own two cars in their household.
Some of the
Benefits of Moving to Alabama
One of the most important benefits of moving to Alabama is the food. Local restaurants make the food with lots of butter alongside fresh seafood, ensuring a magnificent experience. It's easy getting used to the food here, and you can even add some veggies gravy, and if you're really brave, make sure to try hot sauce. We're sure that you'll absolutely love this so-called culinary heaven.
Over 19 million visitors come to this coast every year because it offers a world-class experience. If you decide to move here, you'll have access to more than 60 miles of beaches all along the Gulf Coast. The best one is the West Beach which extends from Mobile Bay to the Fort Morgan Peninsula. Next, you can check out Orange Beach, which will provide you with more than eight miles of white sand beaches to explore. If you are interested in exploring incredible natural landscapes, check out the Dauphin Island Park. You should know that the tourist season runs from May to October every year. Those of you that choose to move to Alabama can head out the cost whenever you want.
When fall starts, the football season starts, which is pretty much a religion in Alabama. It represents an essential part of life that residents value so much that they skip important events like weddings just to watch a game. Even businesses close down just so people can check out the game. Also, high school football is very valued. Now, we're not saying you have to love football to blend in, but it will be way easier for you to adjust and even make some friends.
Another very appealing benefit of moving to Alabama is very affordable housing. A great option to consider is Mobile, ranked as the 22nd most affordable place in the US. The median home value in Montgomery is $119500, and you can rent a nice home for just $800, which might be crucial for people moving out of New York. You can even consider Huntsville. Although expensive, it is still very affordable.
Cost of Moving From NYC to Alabama
The average cost of moving from NYC to Alabama depends on various factors. However, the average cost usually revolves around $2500. It can range from $1330 to $4040. A legitimate moving company will consider a couple of factors, including the size of your home, the moving distance, your move date, and the chosen service.
When we say the chosen service, it means that moving can include various tasks like packing, loading, transport, unloading, and unpacking. In any case, you can choose any of these services or opt for a whole package. It depends on you.
Cost of Living in Alabama
The Bureau of Economic Analyses states that the average cost of living in Alabama is around $36000 per year for a typical person. Alabama ranks 4th on the list of the most affordable states in the USA.
Category Average Annual Cost
Housing and Utilities $6530
Healthcare $5900
Food and Beverages $3120
Gas and Energy $780
Other Personal Costs $19500
Tax Rate - Graduated-Rate 5.00%
1. Housing Costs
The average-sized home in Alabama will cost you around $180000, representing almost a half of the national median price.
•

Median Studio Rent $560

•

Median Monthly Mortgage $1180

•

Median One-Bedroom $650

•

Median Two-Bedroom $770

•

Median Three-Bedroom $890

•

Median Gross Rent $790
Utility Average Bill
•

Electricity $140

•

Gas $140

•

Cable and Internet $115

•

Water $30
2. Groceries and Food
The average grocery and food cost is $260 per person, which adds up to 3260 annually. Alabama's grocery and food costs are very cheap when compared to the rest of the country. However, we must state that these expenses can vary depending on the place you choose to settle in, so make sure to gather all the needed information before making the final decision.
With a population of about 85400 residents, Hoover is located in Jefferson County. It's widely known for retail facilities, an award-winning school system, and numerous recreational activities. Living here offers its residents a dense suburban feel. Most residents here own their homes. There are a lot of pubs, parks, and restaurants you can visit.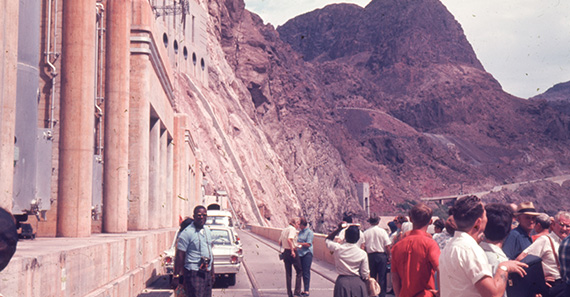 Huntsville frequently ranks third on the list of 25 best places to live in the US. Huntsville has about 200000 residents and is known for having a familiar vibe while offering something different at the same time. It offers a low cost of living, a wonderful quality of life, and many unique experiences.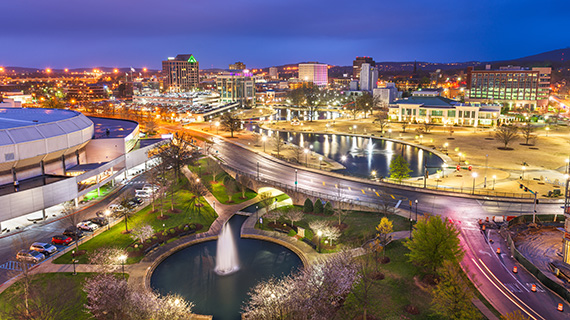 Auburn has a population of no more than 65000 residents, making it one of the smaller places on our list. It is frequently named one of the best college towns for jobs, the best retirement town, and the best small place to start a business. Auburn is an amazing place to live in simply because of its charm and a very welcoming community.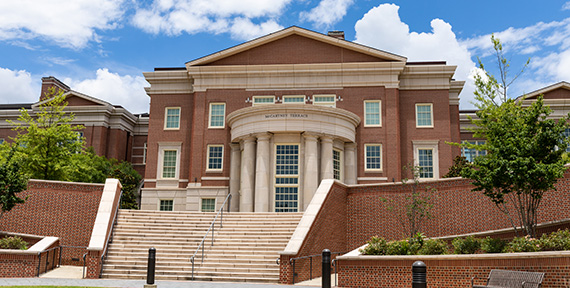 With a population of more than 22000 residents, Fairhope is rated as one of the best places to live in Alabama, especially if you plan on moving with your family or want to start a family in a smaller place. Most residents here own their homes, and Fairhope is known for being very affordable. So, if you want to escape the big city life and settle down in a small and charming place, consider moving to Fairhope.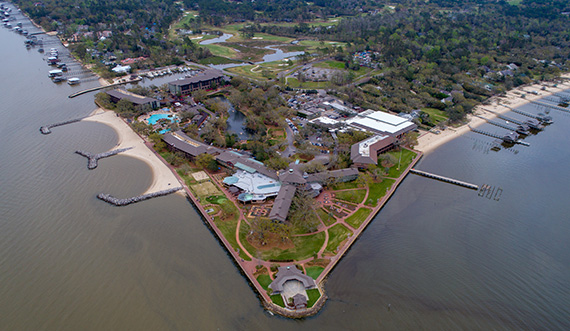 Homewood is the smallest place on our list, with a population of no more than 19000 residents. It is located in Jefferson County, and most residents here own their homes. The town has many parks, pubs, and restaurants.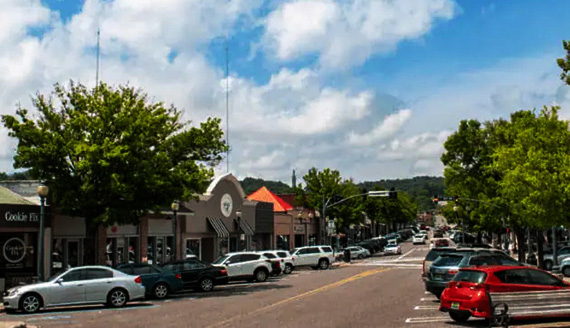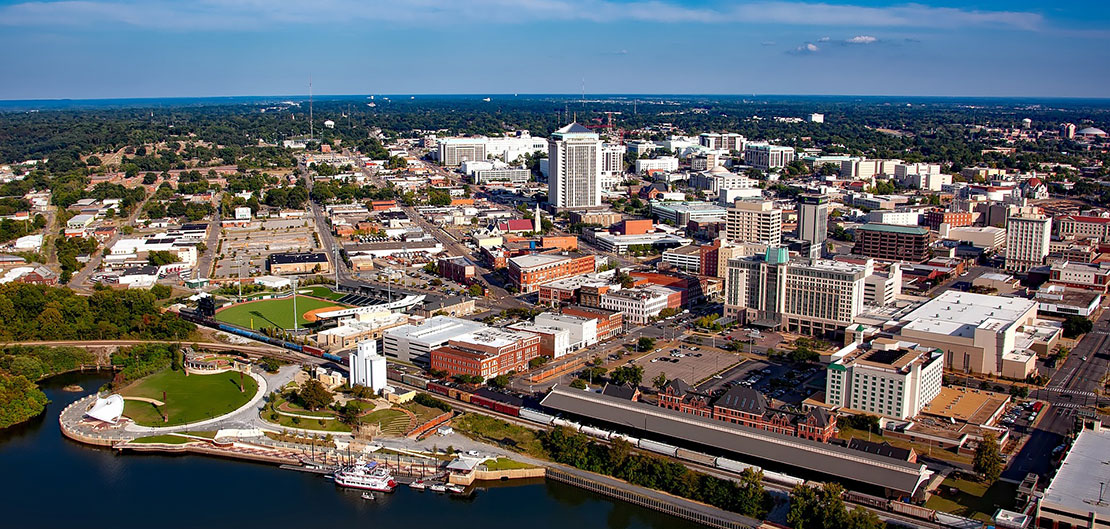 Fun Facts
Alabama introduced Mardi Grass to the entire western world, which is a celebration held on Shrove Tuesday. Alabama's workers built the rocket that transported the first humans to the moon. In 1886, the First Electric Trolley System was introduced to the world in Montgomery. Besides being the capital of the state, Montgomery is also the birthplace and the capital of the Confederate States of America. The Confederate flag was first flown in 1861 in Alabama. The official state song is "Alabama". Huntsville is known for being the rocket capital of the entire world. In the Creek Indian language, the word Alabama means tribal town.
The state's official stone is the star blue quartz. Washington County is the oldest county in the state. In 1931, the Birmingham Airport was opened, and a flight to Los Angeles took more than 18 hours.