Moving from NYC to Alaska

About Alaska
Alaska has a population of around 737000 residents and was admitted to the Union as the 49th state back in 1959. Alaska is widely known for glaciers, the vast wilderness, midnight sun, cruises, and Northern lights. Alaska's state nickname is "The Last Frontier," derived from "Alyeska", which means "great land." Alaska is located northwest of the North American Continent. Technically, Alaska is on both hemispheres, making it one of the unique places on Earth. Alaska represents a beautiful state of magnificent natural beauty. People worldwide come here to experience very famous cruises, which is a perfect way to experience everything that this state has to offer. More than a million people go on the cruise each year. There are various types of cruises available, but the most popular ones are small ship cruises or big ship cruises. Furthermore, while on the cruise, many people think about moving here, especially folks coming from extremely urban areas like New York.
So, if you are thinking about moving to Alaska and want to learn about the overall statistics of the places, the cost of living there, and the cost of moving from NYC to Alaska, make sure to check out the following text below.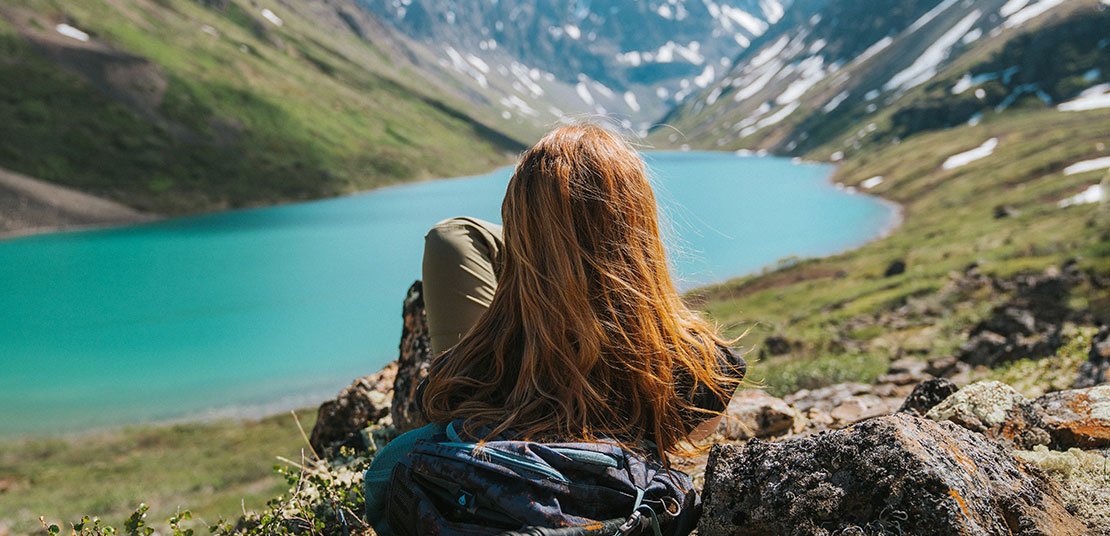 Statistics
All the data listed below are compiled according to a survey held in 2019 by Data USA.
Back in 2019, Alaska had a population of about 732000 people with a median household income of $75463 and a median age of 35. From 2019 to 2019 population of this state declined from 737440 to 731530, while its median household income grew from $75340 to $75460. There are three largest ethnic groups here, including White Non-Hispanic (around 60%), American Indian-Alaska Native (15.5%), and Asian Non-Hispanic (around 7%).
Around 97% of Alaska's residents are US citizens. All the households in Alaska use English as their primary language. The largest Universities here are the University of Alaska in Anchorage, the University of Alaska Southeast, and the University of Alaska Fairbanks. In 2019, the median property value was about $280000, while the homeownership rate was 65%. Most people in Alaska drive alone at work, while the average commuting time is 19 minutes. According to research conducted in 2019, 8% of Alaska residents were born outside the country.
Some of the
Benefits of Moving to Alaska
Did you know that Alaska will literally pay you to move here, and this is no joke? Alaska will pay you to move here through its Permanent Fund Dividend Program. However, this includes only full-time residents meaning that those who move here part-time won't get this benefit. Although this can vary in size, the benefit revolves around $1000, which can be put to good use. This revenue is pointed towards populating Alaska and investing in future generations.
Real estate here is very affordable, while the overall cost of living is considered very high. In February 2022, the median listing home price in Anchorage was $339000. Median listing home prices for other cities in Alaska include $339900 for Wasilla, $270000 for Fairbanks, and $250000 for Kenai.
Although the cost of living is considered a big downside when it comes to living in Alaska, if you are moving from expensive states and cities like New York and Los Angeles, it is quite comparable. This means that if you have enough money and want to settle then somewhere where you'll be granted peace, numerous recreational activities, magnificent nature, and an abundance of wildlife, Alaska is the right place for you.
There's no sales tax or state income tax here which makes up for the high cost of living. The State of Alaska offers the lowest taxes in the entire country. Although residents are still required to pay property taxes, they can save up on sales taxes and state income taxes.
Alaska is one of the most beautiful places in the world, especially when talking about the US, because of the Northern Lights, magnificent nature, numerous glaciers, lakes, and rivers, an abundance of wildlife, recreational activities, etc. In other words, if you are looking for daily adventures, Alaska is the right choice.
If you enjoy hunting and fishing, we're happy to inform you that Alaska is widely known for both. You'll be able to experience some of the unique fishing and hunting opportunities. Hunting options include hare or grouse hunting, as well as a mountain goat and bear hunting. Also, popular fish you can find include trout, salmon, and halibut.
Cost of Moving From NYC to Alaska
Before you start the move, you'll have to plan out and organize the entire process, which might be hard, especially for those that have no prior experience on the subject. One of the first things you'll have to do is conduct a budget. If you choose to move to Alaska, it might be hard for you to pull off a DIY move which is why movers are there to help. What is the cost of moving from NYC to Alaska? The movers will need to determine the actual distance of the move, the number of your belongings, the services you require, and the hours of moving labor. The entire move from NYC to Alaska will usually cost you somewhere between $4200-$8200. However, the price severely differs on various other factors you'll have to discuss with the desired moving service.
Cost of Living in Alaska
If your heart has decided to move to Alaska, the next thing you'd want to learn about is what is the average cost of living there.
The average cost of living in Alaska is $48379 per year. The state of Alaska has the seventh-highest cost of living when compared to all the other states in the country.
Category Average Annual Cost
Housing and Utilities $8530
Healthcare $10483
Food and Beverages $4040
Gas and Energy $600
Other Personal Costs $25000
Tax Rate - No Tax 0.00%
Housing Costs
Average housing costs in Alaska range from $800 to $2000 per month. In October 2021, the median sales price was $335000.
•

Median Studio Rent $800

•

Median Monthly Mortgage $1930

•

Median One-Bedroom $980

•

Median Two-Bedroom $970

•

Median Three-Bedroom $1100

•

Median Gross Rent $1200
Utility Average Bill
•

Electricity $125

•

Gas $70

•

Cable and Internet $150

•

Water $68