Moving from NYC to Massachusetts

About Massachusetts
What if we tell you that Massachusetts isn't the official name of this state? Did you know that fact? The official name is the Commonwealth of Massachusetts. It is the most populous state of the New England region of the Northeastern United States.
State borders are composed of: New York State to the west, the Atlantic Ocean, and the Gulf of Maine to the east. The north border is made of New Hampshire and Vermont, whereas the south border is Connecticut and Rhode Island. Only New Jersey and Rhode Island are more densely populated than Massachusetts in the whole United States. If we are talking about population, then Massachusetts is the 15th most populous and if we talk about land then it is the 6th smallest state by land area. The state capital is also the most populous city, and it is a financial and cultural center at the same time. We are talking about Boston.
The Pilgrims of the Mayflower founded the Plymouth Colony in 1620 which was in Massachusetts and it is one of the earliest English colonization sites. In 1630 the Massachusetts Bay Colony created settlements in Boston and Salem, and the name Massachusetts came from the Massachusett people. They were indigenous to the region.
Today, over seven million people live in the Bay State area, which is the official nickname for Massachusetts.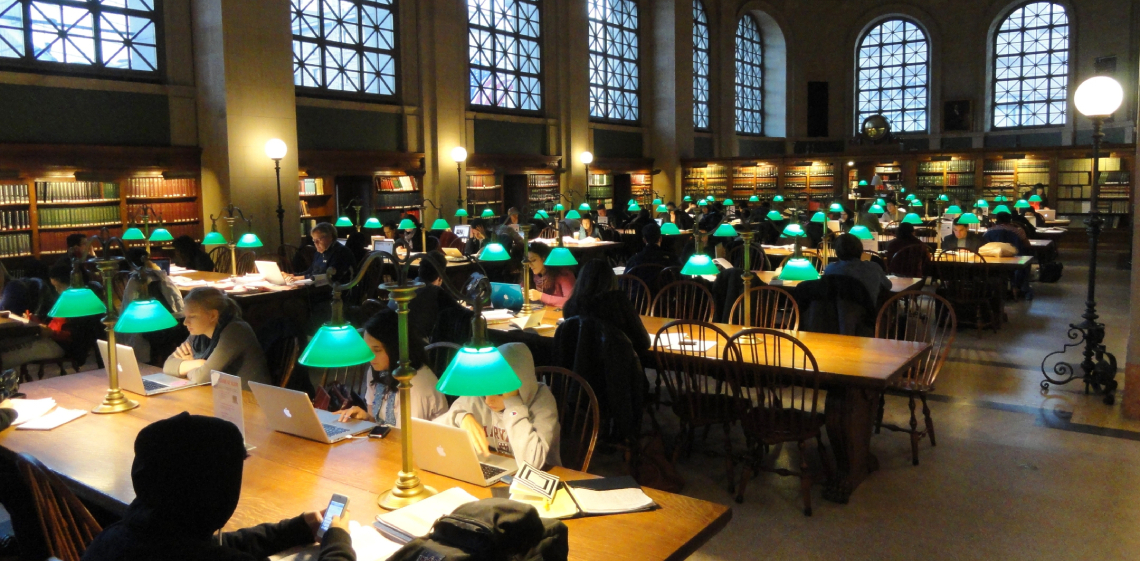 Statistics
All data gathered below are listed according to the research conducted by DataUSA in 2020.
Massachusetts had a population of 6.87 million people, with a median age of 39.6 years, and an average household income of $84,385 in that year. Massachusetts saw a 0.328% growth in population between 2019 and 2020, from 6.85 million to 6.87 million, and a 3.9% increase in median household income, from $81,215 to $84,385. The top 5 ethnic groups in Massachusetts are White (Non-Hispanic) 70.8%, Black or African American (Non-Hispanic) 6.78%, Asian (Non-Hispanic) 6.73%, White (Hispanic) 5.77%, and Other (Hispanic) 3.39%. Massachusetts is a state where 92.3% of the population is American. In Massachusetts, 23.9% of households reported that a language other than English was the primary language spoken at home. Here, just the primary self-reported language spoken by every household member is included, not the possibility of multilingual homes.
Boston University (12,396 degrees will be given there in 2020), Harvard University (9,947 degrees), and the University of Massachusetts-Amherst are the state's three major universities (9,484 degrees). Massachusetts had a 62.5% homeownership rate in 2020, with a median property value of $398,800.
In Massachusetts, most people commuted alone in their cars for an average of 30 minutes each way. In Massachusetts, each family had an average of two automobiles.
Some of the
Benefits of Moving to Massachusett
Massachusetts has many schools and institutions, which contribute to the state's population being well-educated, economically successful, and knowledgeable. There are more than 30 schools and institutions in the Boston region, including the Massachusetts Institute of Technology a.k.a MIT, and Harvard, an Ivy League institution. Other top universities include Williams College, Tufts University, Boston University, Boston College, and Boston University.
If you live in Massachusetts, you will be surrounded by history at every step. As it was one of the original 13 colonies and had a significant influence on the growth of the United States, the state is rich in history and culture. As an illustration, Plymouth Rock was among the first long-term European colonies. As a result, all the communities that sprung up after the Pilgrims arrived in the region contain historical landmarks, distinctive architecture, and intriguing historical information that may not be present in other states.
The third-best job market in the US is found in Massachusetts. This state always grabs attention for its excellent employment prospects and robust economy. If you're coming to Massachusetts with the hopes of beginning over, you'll discover that there is plenty of employment available, but the competition is fierce. Given that we have the most college-educated population in the US, you'll be competing for jobs with Ivy League graduates, so you better be at the top of your game.
Massachusetts is famed for its history, but did you also know that it is home to some of the greatest shellfish in the nation? The Bay State is home to a wide variety of foods, including lobster rolls, clam chowder, and oysters. Visit the harbor to sample freshly caught seafood from the sea, or visit a quaint coastal community on Cape Cod to fall in love with the numerous seafood establishments that have been proudly designated among the best in the state.
Are you fond of sports? Massachusetts is unquestionably the best location for you. In fact, it would be difficult to find a state that is more enamored of athletics than the Bay State. Massachusetts is home to some of the most well-liked and championship-winning teams in the nation, from ice hockey and basketball to football and baseball. The Boston Celtics, Boston Bruins, Boston Red Sox, New England Patriots, and New England Revolution are a few well-known professional sports teams. Massachusetts features several universities with famous sports teams in addition to professional sports, including Harvard, Boston College, Northeastern, UMass, and Boston University, to mention a few.
Cost of Moving From NYC to Massachusetts
Moving from New York to Massachusetts typically costs between $284 and $4,560. The size of your relocation, the season, and whether you employ a company or move will all affect your moving costs.
Moving from New York to Massachusetts will be expensive depending on:
Size of the move: Relocating to a big house is more expensive than moving to a small apartment.
Season: As the summer is the busiest moving season, costs are higher.
DIY vs. Professional Mover: With a DIY move, you may save money, but you'll also have to perform all the effort.
Cost of Living in Massachusetts
The cost of living in Massachusetts frequently surpasses the national average since it is one of the best states in New England to live in. Particularly Boston is incredibly pricey. Nonetheless, prices are lower in nearby cities. It's not expensive throughout the state just because living expenses are unusually high in one locale. The best area to live in Massachusetts may depend on your lifestyle and financial situation. The Bureau of Economic Analysis shows us data from 2021 about the cost of living in the state. With $58,532 per year expenditures, Massachusetts is the 5th most expensive state in the US. We can see this number divided into categories.
Category Average Annual Cost
Housing and Utilities $10178
Healthcare $9876
Food and Beverages $4221
Gas and Energy $882
Other Personal Costs $33375
Tax Rate - Graduated-Rate 9.00%
1. Housing Costs
The average-sized home in Massachusetts will cost you around $533440.
•

Median Studio Rent $915

•

Median Monthly Mortgage $1442

•

Median One-Bedroom $982

•

Median Two-Bedroom $1310

•

Median Three-Bedroom $1380

•

Median Gross Rent $1129
Utility Average Bill
•

Electricity $128

•

Gas $77

•

Cable and Internet $70

•

Water $34
2. Healthcare
In Massachusetts, 97.3% of people have access to health insurance, with 54.6% of people covered by employer plans, 18.3% by Medicaid, 11.1% by Medicare, 12.5% by non-group plans, and 0.728% by military or VA programs. Massachusetts spent $9,876 per person on personal health care in 2021. In Massachusetts, primary care doctors see 968 patients annually on average, which is unchanged from the prior year (968 patients). In contrast, dentists see 930 patients annually, while mental health professionals visit 153 individuals.
3. Groceries and Food
You can argue that different diets and different quality food will change the amount of the money someone spends on food, and you would be right. However, if you put $584 aside per month you will have no trouble eating diverse food.
4. Which cities have the lowest cost?
Here is a list of the cheapest cities in the state including Springfield, Plymouth, Haverhill, and Taunton.
1. Springfield
Springfield has a $1,713 average cost of living, which places it in the top 24% of the most expensive cities in the world. It is placed 2241st out of 9294 cities worldwide, 1965th out of 2202 in the United States, and 90th out of 92 cities in Massachusetts.
2. Plymouth
Plymouth, which is placed 956th out of 9294 on our worldwide ranking, 833rd out of 2202 in the United States, and 43rd out of 92 in Massachusetts, has an average cost of living that is in the top 10% of the most expensive cities in the world.
3. Haverhill
Haverhill, which is placed 1785th out of 9294 on our worldwide list, 1658th out of 2202 in the United States, and 87th out of 92 in Massachusetts, has a cost of living that is in the top 19% of the most expensive cities in the world.
4. Taunton
Taunton's $1669 average cost of living places it in the top 26% of the world's most expensive cities. It is placed 2378th out of 9294 cities worldwide, 1993rd out of 2202 in the United States, and 91st out of 92 cities in Massachusetts.
Best Cities in Massachusetts
Harvard and MIT, two of the most esteemed colleges in the world, are both located in Cambridge, which is a global leader in higher education. It is located just across the Charles River from Boston and offers historic campuses to explore as well as a few magnificent structures and museums.
While it is sometimes seen as a part of Boston, Cambridge is very much a city in its own right, with its renowned institutions playing a large role in daily life. For instance, Harvard Yard boasts magnificent historic buildings and lovely libraries, while Kendall Square is dubbed "the most inventive square mile on the globe." It was just declared the finest city in the United States for young professionals to live in because of all the start-ups that have developed here.
Cambridge has been a significant intellectual hub for centuries, and among its top attractions are the renowned Harvard Art Museums and the Peabody Museum of Archaeology. The city is a great destination to live, work, and travel because of its safe streets, vibrant atmosphere, and diversified population.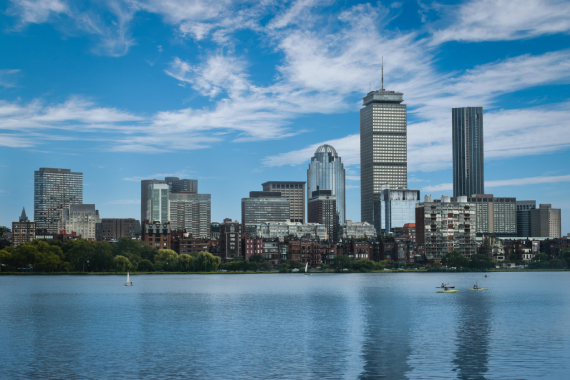 Lexington is well known as the "Birthplace of American Liberty." On the road to Concord, you can stop at the Minute Man National Historical Site in addition to witnessing the Battle Green where "The Shot Heard 'Round the World" was fired.
It was first inhabited by Europeans as an agricultural village in 1641, and now it is home to several historic sites and structures from the Colonial and Revolutionary eras. They include the Buckman and Munroe pubs, and the historical park noted earlier details the sequence of occasions that led to the American Revolutionary War, as well as its significant figures and locations.
Lexington is a great location to live even though most visitors just see its historic town center and battlefields. This is due to the fact that it is close to both the enormous Burlington Mall and Boston's thriving downtown and has excellent ratings for schools, housing, and employment prospects.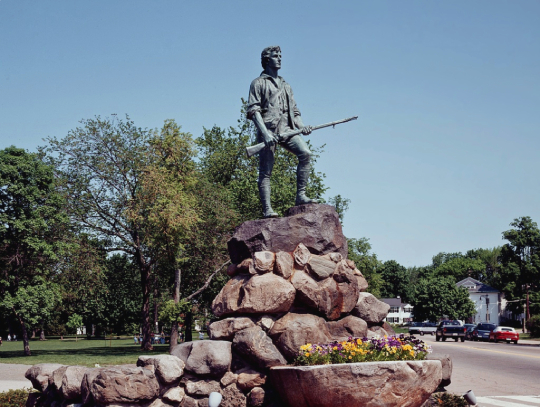 Worcester, the second-most populous city in New England after Boston, is known as the "Heart of the Commonwealth" due to its geographic location in the middle of the state. Its undulating hills and valleys are home to an astounding twelve schools and institutions, and many people come here to study because of all the remarkable advancements it has produced.
Despite having a fairly big student population, Worcester is not at all a college town since the city's educational institutions seem to have had little of an impact. Instead, because of the excellent public schools and verdant open areas, many families and young professionals of many various nationalities and cultures choose to live here.
Due to the city's large size and the fact that many of its most noteworthy museums and monuments are located far apart from one another. The Worcester Art Museum and lovely Elm Park are also must-see locations, and the beautiful 1857 Mechanics Halls offer a jam-packed calendar of world-class performances and concerts.
Springfield, the biggest city in western New England, serves as the regional center for business, culture, and the media. As a result, a lot of people relocate here since there are lots of work prospects and leisure alternatives, including places like Six Flags and the Basketball Hall of Fame.
It is located on the eastern bank of the Connecticut River and is known as the "City of Firsts" since so many significant innovations have their roots there. Due to greater economic investment, Springfield is presently experiencing a cultural revival after decades of bad planning decisions. Its inclusion in the Knowledge Corridor has also aided in luring businesses and people to the area.
Visitors may explore the Quadrangle's wonderful institutions and wander around the walkable Metro Center, but they can also find many beautiful old Victorian buildings in the city's more wealthy neighborhoods.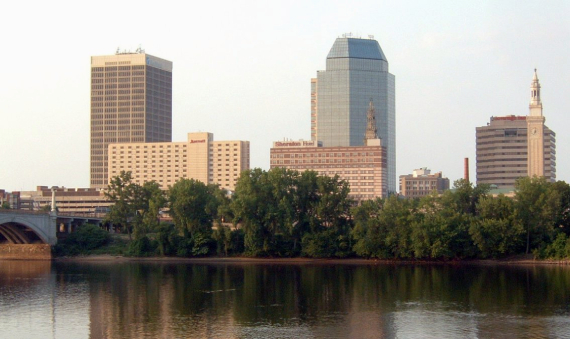 Boston is both Massachusetts state's capital and largest city, making it unquestionably one of the greatest locations to call home and travel to. Together with exciting Colonial and Revolutionary War sites scattered throughout its historic cobblestone streets, you may also experience the city's vibrant nightlife and exciting sporting events.
The city serves as New England's commercial and cultural hub, dominating the eastern Massachusetts Bay region. Despite having a high cost of living and housing, residents enjoy excellent public services and are close to all of Boston's fascinating attractions.
You may unwind along the picturesque harborfront or visit some buzzing bars in addition to roaming along the Freedom Trail and seeing important locations from the city and country's fight for freedom. Life isn't complete without attending a game featuring the Boston Red Sox, Boston Celtics, or New England Patriots, and of course Boston Bruins in front of their passionate supporters.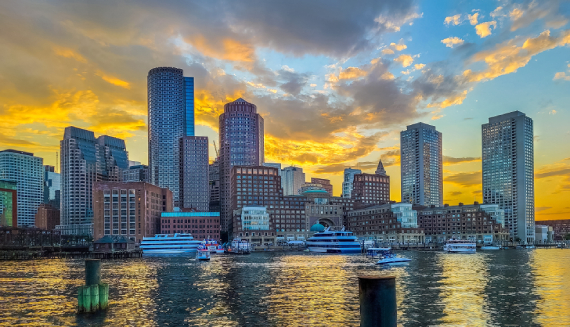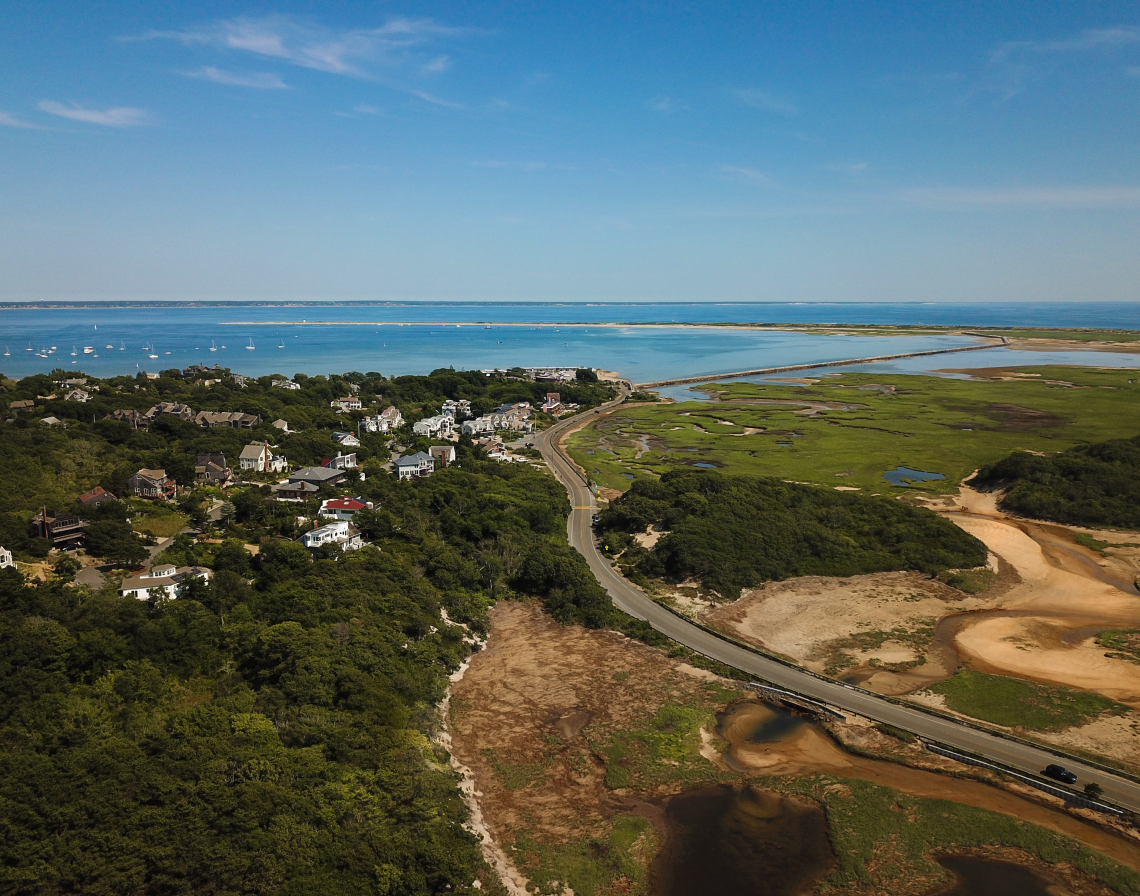 Fun Facts
Boston had the first telephone
That fact goes hand in hand with the fact Alexander Graham Bell was from here
The first Thanksgiving was in Massachusetts
Paul Revere had his famous ride here
The first public park was Boston Common
The first subway system in the US was here
The Oldest US university is Harvard
When James Naismith invented basketball, he lived in Massachusetts
It's enough to say Boston Tea Party
Chocolate chip cookie is the state symbol