Moving from NYC to Nebraska

About Nebraska
Nebraska, located in the Midwestern region of the US, has a population of more than 1.9 million residents. Bordered by Iowa to the east, South Dakota to the north, Wyoming to the west, and Colorado to the southwest, Nebraska is becoming a very popular relocation option. Even though it's not most people's first option, there are a bunch of reasons for you to consider moving here, especially if you want to live in a place that represents the pure opposite of America's biggest city. Admitted to the union in 1867, it was the 37th state to join the US.
Now, it may come as a surprise, but we think Nebraska is a pretty decent relocation option, especially for folks moving from urban jungles like New York. So, let's proceed with getting to know Nebraska and the cost of moving here from NYC.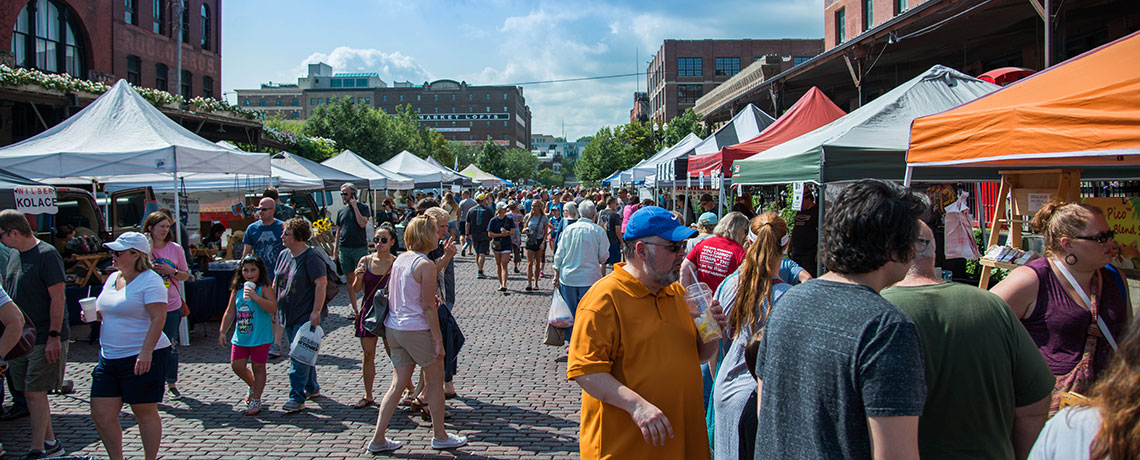 Statistics
All data gathered below are listed according to the research conducted by DataUSA in 2019.
During the second half of the 19th century, Nebraska experienced a massive expansion thanks to the Golden fever. Nebraska's growth rate is about 1 percent, ranking the state 25th. The median age here is about 36 years. The median household income is about $63 000. The five largest ethnic groups are White Non-Hispanic about 78 percent, White-Hispanic about 7 percent, African-American or Black about 5 percent, Asian about 3 percent, etc.
About 95 percent of Nebraska residents are US citizens. When it comes to the largest Universities in Nebraska, there is a couple of them worth mentioning, including the University of Nebraska-Lincoln, University of Nebraska-Omaha, and Creighton Nebraska.
The median property value is about $165000, while the homeownership rate is around 65 percent.
Some of the
Benefits of Moving to Nebraska
Nebraska is among the most livable states in the US and is widely known for being a perfect getaway far from the city hassle. Although we understand that some of you might enjoy living in enormous cities, at a certain age, peace comes first. This is why Nebraska is among our top picks. In general, the most significant cities here are still small, and there are numerous nice smaller places to call home. The state consists of many smaller cities that are very friendly toward newcomers.
Related to the previous benefit, moving here will grant you a pretty high quality of life. Although Nebraska lacks endless entertainment options, living here will allow you to enjoy breathtaking views, lots of wide open spaces, and clean air. Besides, you won't have to worry about big crowds and massive traffic congestion.
Moving on to another essential benefit on our list, Nebraska is widely known for being very affordable. In fact, it is among the top 10 most affordable states in the country. In addition, Nebraska is ranked fifth when it comes to affordable housing.
The whole Midwest is known for great food, and Nebraska is no exception. Make sure to try out Chicago hot dogs, Wisconsin cheese, and St.Louis, and more than 100 breweries are also located in the region, meaning you can enjoy a beer or two in your free time.
Cost of Moving From NYC to Nebraska
The cost of moving from NYC to Nebraska isn't definite, meaning that a couple of factors need to be taken into consideration. However, we claim that the average cost of moving from NYC to Nebraska ranges from $600 to $5500. Remember to explore all available options before making the final decision.
Cost of Living in Nebraska
The average cost of living in Nebraska is around $1600, which is far below the national average.
Category Average Annual Cost
Housing and Utilities $9900
Healthcare $5600
Food and Beverages $3980
Gas and Energy $750
Other Personal Costs $25400
Tax Rate - Graduated-Rate 6.64%
1. Housing Costs
The average-sized home in Nebraska will cost you around $147 800. We know it's a big number, but that's how things are here.
•

Median Studio Rent $600

•

Median Monthly Mortgage $800

•

Median One-Bedroom $900

•

Median Two-Bedroom $1000

•

Median Three-Bedroom $1600
Utility Average Bill
•

Electricity, Heating, Cooling, Water, Garbage $218

•

Internet $77
2. Healthcare
A single person's average healthcare cost per year will cost you about $5600. However, this is an average number depending on the healthcare packet and your exact location.
3. Groceries and Food
The next thing we need to discuss is the price of groceries and food since it's one of the essential costs. So, how much do groceries and food cost in Nebraska?
The average annual cost for food (non-restaurant) for a family of four is around $9900.
Omaha is Nebraska's largest city and is known for being the home to one of America's best zoos. With a population of about 500000 residents, it's a perfect choice for those that want to get away from a huge city but still live in a crowded place.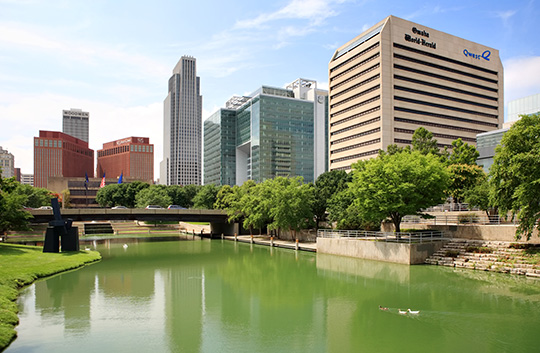 Papillion represents a suburb of Nebraska with a population of around 25000 residents. Its name Papillion actually means butterfly in French. The ambiance in the city is more than likable, and the community is very welcoming toward newcomers.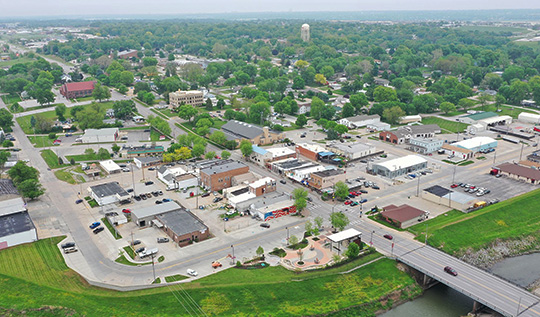 Lincoln is a beautiful place, and even though small, it still has to offer numerous employment opportunities. With a population of 250000 residents, Lincoln is the county seat of Lancaster County. It's also the home to one of Nebraska's State Universities.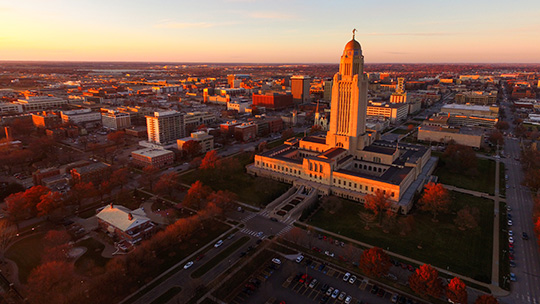 La Vista, located in Sarpy County, has a population of about 17000 residents, making it one of the smaller places on our list. La Vista offers its residents a dense suburban feel, while the residents tend to lean conservative.
Seward is often described as one of the best places to live in Nebraska, with a population no of more than 7500 residents. It`s a perfect place to raise a family, and the public schools here are highly rated.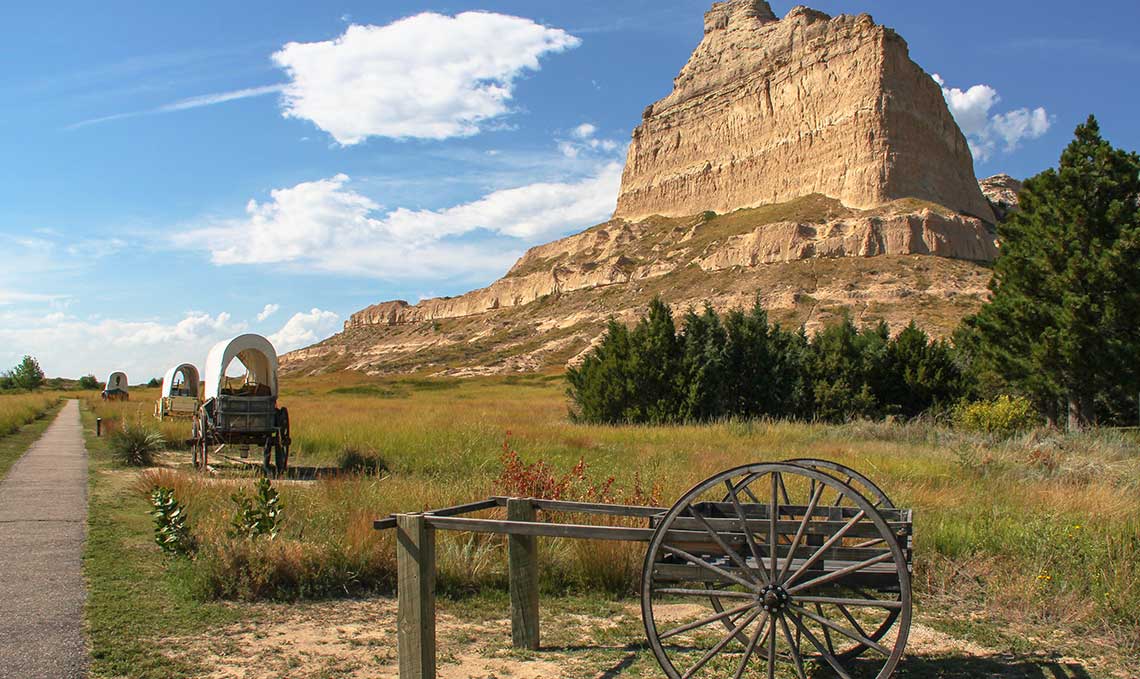 Fun Facts
Nebraska is famous for having numerous historic trails, including Clark and Lewis expedition. Nicknamed the Cornhusker state, Nebraska's signature flower is the goldenrod. People have lived here for more than 13000 years, including various Native American tribes like Lakota, Cheyenne, Ponca, Omaha, and many others.
Where does the name Nebraska come from?
Nebraska comes from the Native American language and means "flat water", referring to the Platte River. Even though bison were nearly wiped out in the 19th century, they are present to this day, although in a much smaller number. Did you know that more than 400 bird species migrate through Nebraska?