Moving from NYC to South Carolina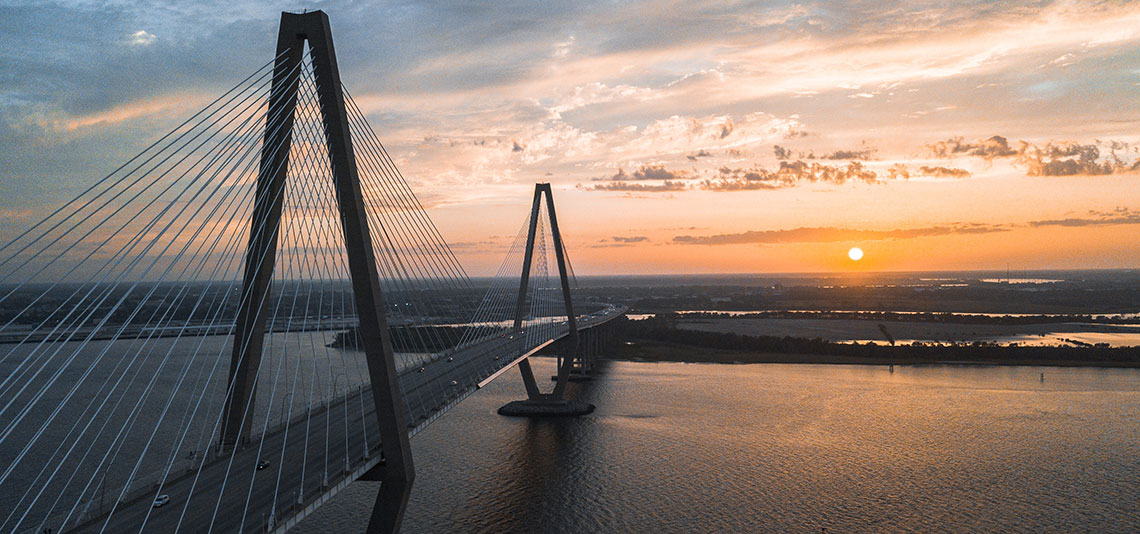 About South Carolina
South Carolina, with a population of 5 million residents, is located in the coastal Southeastern Region of the US. It is the 23rd most populated state and the 40th most extensive state in the country. It is bordered to the southeast by the Atlantic Ocean, North Carolina to the north, and Georgia to the southwest.
South Carolina is composed of more than 40 counties. The state's capital is Columbia, which had more than 130000 residents in 2020. Also, the largest city in South Carolina is Charleston which had a population of about 151000 in 2020. South Carolina was named after King Charles 1 of England. Now, NYC is definitely a unique place, and we understand why so many people live there, but at a certain point in life, people think about moving to a quieter place. So, if you want to read about the main benefits of Moving From NYC to South Carolina, check out the stuff below.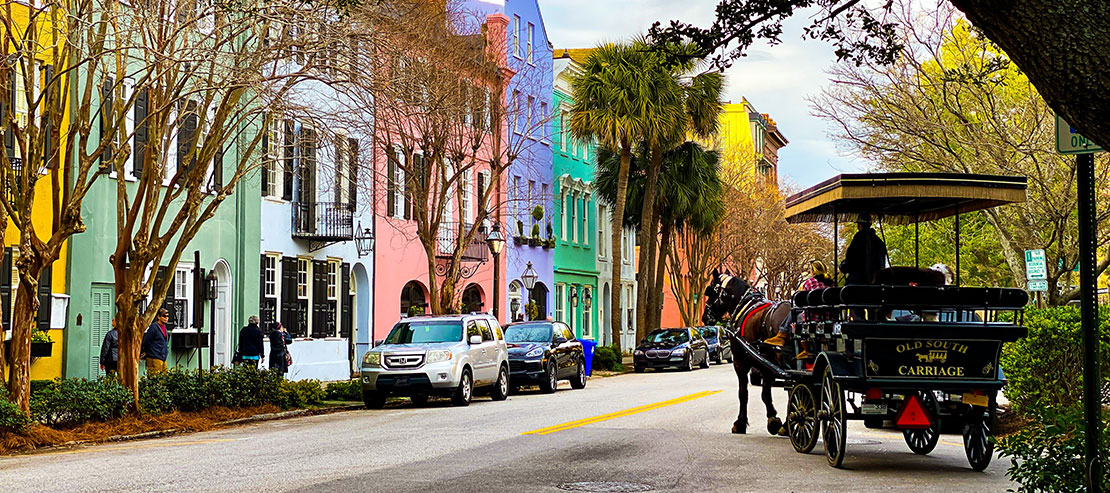 Statistics
All data gathered below are listed according to the research conducted by DataUSA in 2020.
As we already mentioned, the population in South Carolina is more than five million residents. The median age is 39.7, while the median household income is about $54800. The largest ethnic groups include:

• White Non-Hispanic (about 63 percent).
• African-American or Black (about 26 percent).
• White (about 3 percent).
• Hispanic (about 2 percent).

More than 97 percent of Alabama's residents are US citizens. When it comes to the most important universities, we must mention Clemson University, the University of South Carolina-Columbia, and the College of Charleston.
Some of the
Benefits of Moving to South Carolina
More than 59 percent of people looking for a relocation option decide for South Carolina, especially when coming from New York. Let's see why.
First, let's talk about the health benefits of moving here. Well, healthcare is highly rated, while the air quality is excellent. Since 2003 to this day, pollution in South Carolina has decreased by more than 45 percent. In addition, since the state is full of breathtaking natural scenery and isn't overpopulated, your mental health should be much better when compared to living in places like New York. South Carolina's coastal region allows you to enjoy a salty atmosphere and ocean breeze, which is not usual for other American states, at least not in this part of the country.
The food here is more than brilliant and unique. Every season, you can try out new dishes that are usually highly rated. There is something for everyone meaning that if you decide to move here, hunger is not something you'll experience often.
South Carolina has a very renowned art culture and rich history. It's also a very diverse place meaning that you can enjoy world-class restaurants, film festivals, art shows, etc. So, if you think that New York is the only place that has a lot to offer in this area, think again.
As we already mentioned, South Carolina is widely known for its miraculous nature and continental and coastal region. Basically, you can decide where you want to live, which is a great perk. When you've had enough of the countryside, you can easily move to a city closer to the coast.
Cost of Moving From NYC to South Carolina
We must say that the moving cost depends on multiple criteria and is not a definitive factor meaning that it can range severely. However, we got a hold of some universal prices that you can take into consideration.
The average moving cost ranges from $914 to $6160. In general, these are the numbers that the moving cost revolves around.
Cost of Living in South Carolina
In general, the overall cost of living in South Carolina is 6 percent lower than the national average. The average rent is about $1136.
The average cost for a single-family home is about $170000.
Utilities $145
Healthcare Individual + Child $530
Water $32
Food and Beverages 3550
Gas and Energy $150
Tax Rate - Graduated-Rate 6.50%
Best Places to Live in South Carolina
Clemson has a population of no more than 17000 residents. It is a college town and has a very vibrant atmosphere. Located in Pickens County, it's one of the best places to live in SC.
Lexington, located in Lexington County, has a population of 22000 residents. It is the largest city in the County and offers residents a dense suburban feel which is great if you plan on moving here with your family.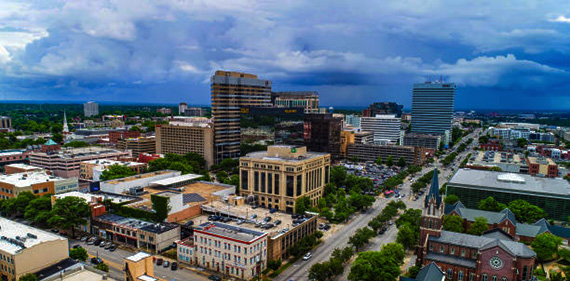 Greenville, with a population of about 70000 residents, is a great option for families and individuals. There are numerous opportunities for enjoying cultural events and outdoor adventures while being pretty affordable.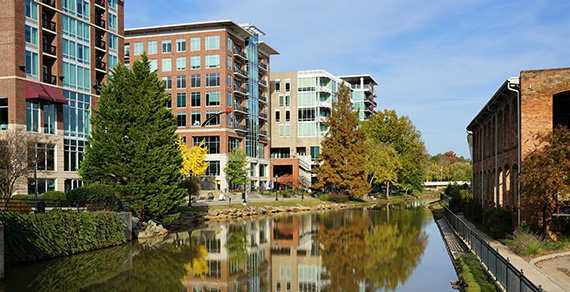 Columbia has a small-town feel with city perks. With a population of more than 135000 residents, Columbia is excellent for people seeking diversity and a tight community while having access to lots of amenities.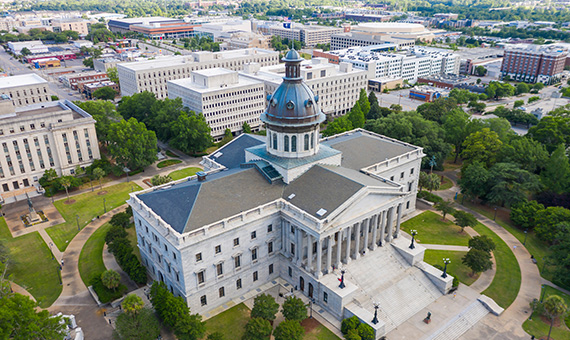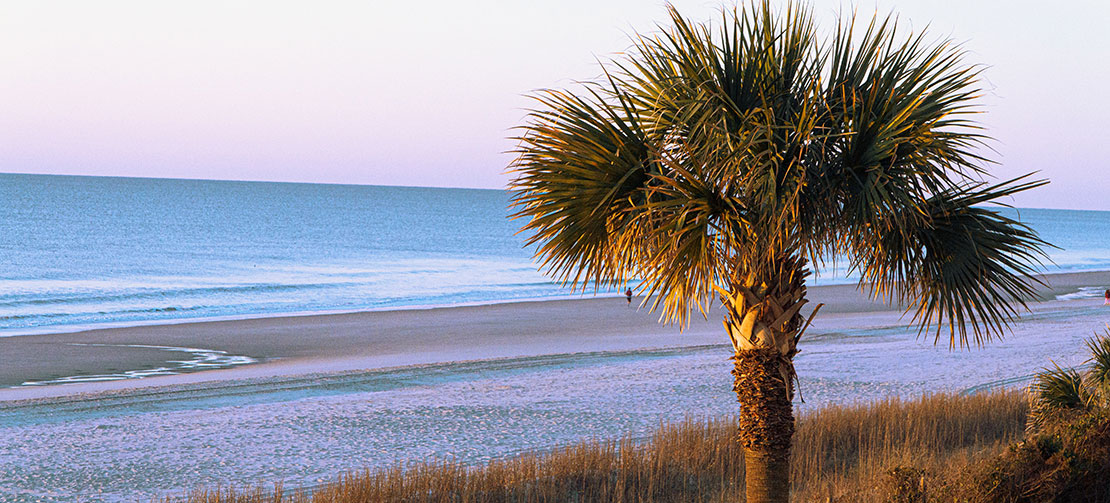 Fun Facts
Did you know that South Carolina produces more peaches than Georgia?
Barbecue was born here.
South Carolina's nickname is "The Palmetto State."
South Carolina is famous for its engagement in the civil war, lovely tourist destinations, and advanced manufacturing industry. Also, there are numerous historical districts, golf courses, and beaches.