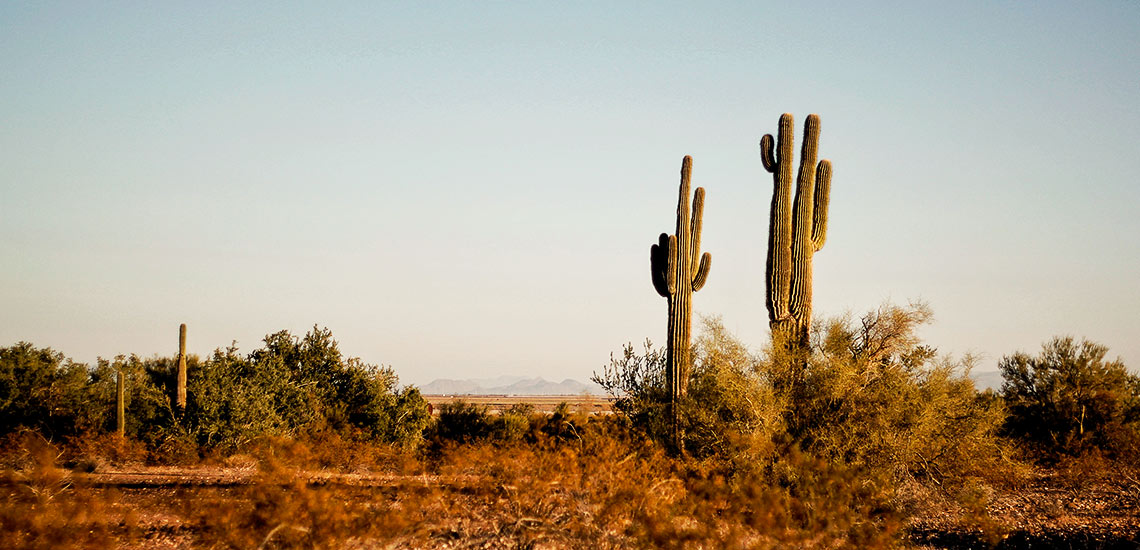 About Texas
Texas, which lies in the southern part of the nation, is the second-largest state in terms of both size and population. Travelers worldwide visit the state because of its distinctive fusion of cultures, varied landscapes, and rich history.
The cowboy hat and boots, which have become a staple of Texas culture, are among the state's most recognizable icons. This is because ranching and cattle drives, which were essential components of the state's economy in the 19th century, have a long history there.
Texas borders Oklahoma to the north, Louisiana to the east, Arkansas to the northeast, and New Mexico to the west. Texas also has a coastline to the southeast that runs along the Gulf of Mexico.
Texas is home to several natural treasures, such as Big Bend National Park, which has the flowing Rio Grande River and breathtaking desert panoramas. The Gulf of Mexico, which offers miles of immaculate beaches as well as chances for fishing and water sports, is also located in this state.
Texas has a varied past that has shaped the state's identity and culture. Several indigenous tribes, including the Comanche, Apache, and Karankawa, once lived in what is now Texas. Spanish explorers came to the region in the 16th century and founded colonies, which were ultimately superseded by French and then Mexican rule. Texas declared its independence from Mexico in 1836 and was acquired by the United States in 1845. The state was crucial in the American Civil War and has since become a major hub for oil and gas production, technology, and healthcare. To this day, Texas' past influences its culture and politics.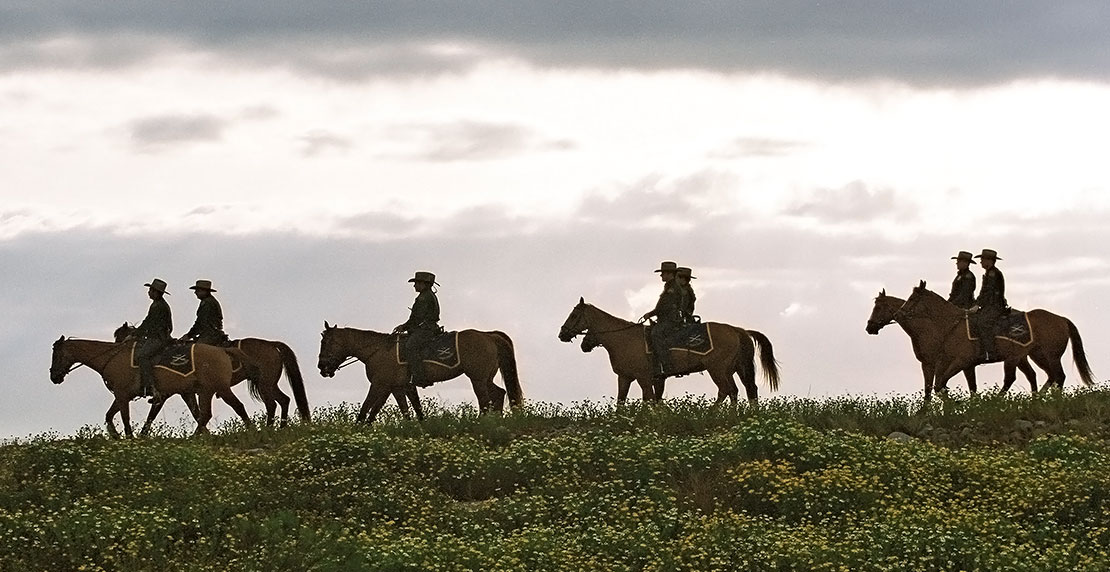 Statistics
All data listed below is based on statistics collected in 2020.
Texas had a population of 28.6 million people in 2020, with a median age of 34.8 and a typical family income of $63,826. Texas' population increased from 28.3 million to 28.6 million, a 1.33% rise, and its median household income increased from $61,874 to $63,826, a 3.15% increase, between 2019 and 2020. .
White (Non-Hispanic) 41.4%, White (Hispanic) 27.8%, Black or African American (Non-Hispanic) 11.8%, Other (Hispanic) 6.05%, and Two+ (Hispanic) 4.94% are the top five ethnic groupings in Texas.
35.1% of Texas families reported speaking a non-English language as their major common language at home.
Texas has 89.7% of its people who are citizens of the United States.
Texas A&M University-College Station (19,611 degrees given in 2020), The University of Texas at Austin (15,363 degrees), and The University of Texas at Arlington (14,095 degrees) are the state's major institutions.
Some of the
Benefits of Moving to Texas
Texas is well-known for its low cost of living, which makes it a desirable destination for individuals from many walks of life. Texas housing expenses are comparatively affordable, particularly when compared to other states in the United States. Furthermore, Texas has no state income tax, which allows citizens to keep more of their hard-earned money. Texas also has a lower total tax burden than other states, making it simpler for individuals and families to save money. This affordability applies to other elements of life as well, such as food, transportation, and entertainment, making it an excellent place to live and enjoy a good standard of living without breaking the bank.
Texas has a broad economy that is not dependent on a single industry. The state has a flourishing energy industry, producing oil and gas, but it also has significant IT, healthcare, and aerospace businesses. This implies that there are plenty of work possibilities and economic stability in a variety of industries.
Texans are known for their warmth and kindness. Whether you're coming for the first time or have lived in Texas for years, you're sure to be met with a grin and a warm welcome. It's simple to meet friends and form a support group in Texas, which may help you feel more connected and supported.
Texas is home to numerous world-class institutions and colleges that offer high-quality education and research opportunities. The University of Texas at Austin and Texas A&M University are two of the most prominent colleges, although the state is home to several additional public and private universities. These colleges have a wide range of degrees, from business and engineering to arts and humanities, making it simple to select one that matches your interests and professional objectives.
Texas is a sports-crazy state with a devoted fan population that cheers for teams in a variety of sports. Football is ingrained in the culture of the state, with high school and college football games drawing large audiences and fierce rivalries. The state is home to two NFL franchises, the Dallas Cowboys and the Houston Texans, both of which have a sizable fan base. The Houston Rockets (NBA), Dallas Mavericks (NBA), San Antonio Spurs (NBA), Texas Rangers (MLB), Houston Astros (MLB), Dallas Stars (NHL), and FC Dallas (MLS) are among the other professional sports teams in Texas. There are also several minor leagues and collegiate sports teams around the state, providing countless possibilities to see a game.
Cost of Moving From NYC to Texas
Moving from New York to Texas typically costs between $1,380 and $8,535. Moving expenses vary depending on the size of your relocation, the time of year, and whether you employ a moving company or do it yourself.
Cost of Living in Texas
Texas is well-known for its low cost of living, making it an appealing option for those seeking a comfortable lifestyle without breaking the bank. One of the most important elements contributing to Texas's cheap cost of living is its comparatively low housing expenses. Texas has a lower median house value than the national average, and the state's largest cities provide a variety of cheap housing alternatives.
So, how much does living in Texas cost?
According to Bureau of Economic Analysis statistics for 2021, the average total personal consumption expenses in Texas is $45,114 per year. This is how it breaks down.
Category Average Annual Cost
Housing and Utilities $7540
Healthcare $6593
Food and Beverages $3471
Gas and Energy $1197
Other Personal Costs $26312
Tax Rate - No Tax Rate 0%
That's $3,760 a month, per person, on average.
1. Housing Costs
Average monthly housing costs in Texas range from $1,025 to $1,867.
According to U.S. census data, Texas has more than 11 million housing units, so there are plenty of locations to reside. The key question is how much it will cost you to find your dream home. According to Zillow, the average house value in Texas in February 2023 was $290,863.
•

Median Studio Rent $1025

•

Median Monthly Mortgage $1747

•

Median One-Bedroom $1026

•

Median Two-Bedroom $1155

•

Median Three-Bedroom $1381

•

Median Four-Bedroom $1725

•

Median Five-Bedroom (or more) $1867

•

Median Gross Rent $1167
Utility Average Bill
Texas's average utility bill is $402 per month. We all require utilities, even if they aren't the most enjoyable expenses to pay.

•

Electricity $132

•

Gas $111

•

Cable and Internet $114

•

Water $45
2. Healthcare
The average annual cost of health care in Texas is $6593. According to the 2021 Bureau of Economic Analysis Personal Consumption Expenditures by State report, each Texan spends around $6593 per year on health care. Of course, individual needs and coverage impact how much a person spends on health care.
3. Food and Groceries
The average monthly grocery and food cost in Texas is $289.25 per person. How much you spend on food is determined by a variety of factors, including where you reside. According to the Bureau of Economic Analysis, the average Texan spends $3471 per year on non-restaurant food or approximately $289 per month.
4. Which cities have the lowest cost?
The three most cheap large cities in Texas were discovered by combing through the Council for Community and Economic Research's Cost of Living Index (for the second quarter of 2022).
1. Harlingen
Harlingen had roughly 72,000 people as of 2021, but it also has a huge convention center and lots of food and retail opportunities. Harlingen was named Texas' most inexpensive big city by the research council, with a cost-of-living index of 77.1. In early 2023, Redfin estimated the average property value in this city along the Mexican border to be over $260,000.
2. McAllen
McAllen is the second-most cheap city in Texas, with a cost-of-living index of 79.3. People come from all over the world to see the more than 540 bird species and 330 butterfly species that call this border city home. There are also several art and nightlife options. As previously stated, Zillow estimated an average house price of $161,690 in early 2023.
3. Amarillo
If you want to live in a cowboy town, Amarillo (cost-of-living index of 84.2) could be the place for you. This ancient city, located where the southern plains meet the desert, is home to both working ranches and contemporary enterprises. As previously stated, Zillow estimates an average house price in Amarillo of around $192,835 in early 2023.
DFW, or Dallas-Fort Worth, is the biggest metropolitan region in Texas and the fourth-largest in the United States. It is located in northern Texas and is home to two large cities, Dallas and Fort Worth, as well as other smaller cities and villages. With a broad economy and a strong arts and entertainment scene, DFW is a commercial, transportation, and cultural powerhouse in Texas. The region is also well-known for its sports teams, which include the Dallas Cowboys, Texas Rangers, and Dallas Mavericks.
It has a broad economy, good schools, world-class museums, and reasonable living costs. With a warm temperature and plenty of recreational options, the region is ideal for individuals looking for a good quality of life as well as career prospects in a variety of industries.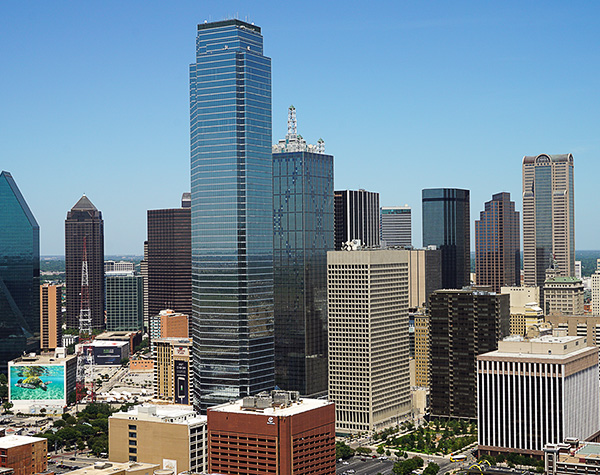 Houston is the most populous city in Texas and the fourth-most populous city in the United States. Houston, located on the Gulf Coast, is a major center for worldwide trade, oil, and healthcare. The city is home to the world's biggest medical center and numerous prestigious universities, including Rice University and the University of Houston. Houston has a wide mix of ethnicities, cuisines, and entertainment options, as well as a strong arts scene and several outdoor leisure possibilities. It is also well-known for its professional sports teams, which include the Houston Texans and Houston Rockets.
If we summarize and continue to dig, we will find out that Houston has a rich cultural mix, world-class healthcare, and numerous work possibilities in the oil, commerce, and healthcare industries. In addition, the city offers a flourishing artistic scene, outdoor leisure possibilities, and a reasonable cost of living.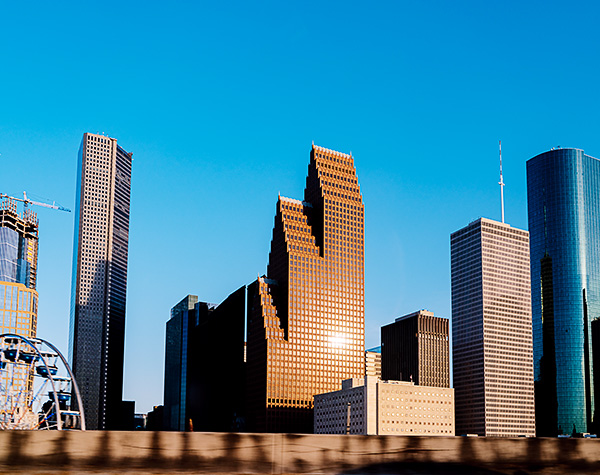 Austin, Texas's capital city, is recognized for its burgeoning tech economy, world-class institutions, and dynamic music scene. The city is located in the middle of Texas Hill Country and provides several outdoor leisure possibilities, including hiking, swimming, kayaking, and bicycling. Austin also has a booming culinary and craft beer industry, as well as a number of significant festivals and events throughout the year, such as South by Southwest (SXSW) and the Austin City Limits Music Festival.
Furthermore, compared to other big tech centers such as San Francisco and New York, Austin offers a lower cost of living. In addition, the city is dedicated to sustainability and green living, with a focus on bike lanes, public transit, and green energy programs.
Austin is also home to the Circuit of The Americas, which hosts the MotoGP race each year. This world-class track attracts fans from all over the world and adds to the city's reputation as a hub for sports and entertainment.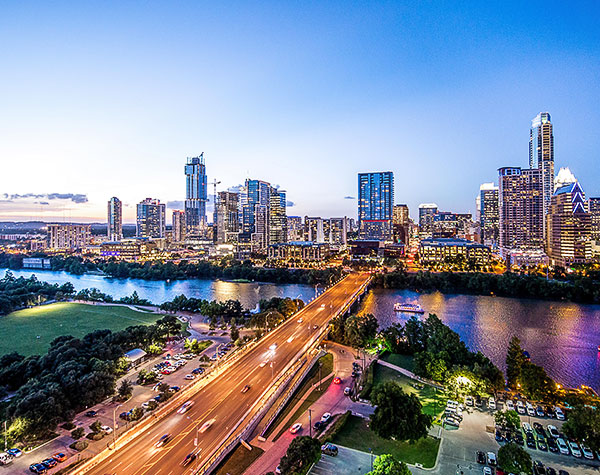 San Antonio, located in south-central Texas, is a dynamic city recognized for its rich history, different cultures, and famous structures such as The Alamo and the River Walk. With a flourishing cultural scene, gourmet pleasures, and family-friendly activities, the city provides a combination of modern comforts and classic charm. San Antonio also boasts numerous large military sites and a thriving economy fueled by the healthcare, biosciences, and aerospace sectors.
The city also has a pleasant climate, great healthcare, and outstanding educational options. San Antonio has something for everyone, from historic sites and family-friendly activities to a booming arts and culinary scene, making it a desirable location to live.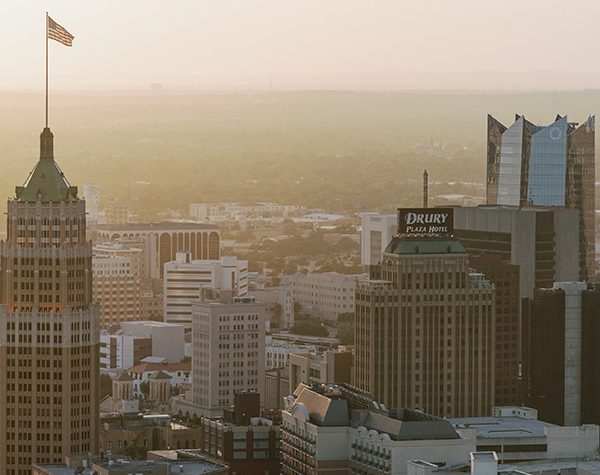 El Paso, in far western Texas, is noted for its unusual combination of Mexican and American cultures, spectacular mountain vistas, and warm, sunny environment. Several important military sites, prestigious colleges, and a booming international commerce economy call the city home. El Paso also has an array of outdoor recreation options, including parks, hiking trails, and beautiful drives. El Paso is a dynamic and hospitable city, with a rich cultural legacy and a varied economy.
El Paso has frequently ranked as one of the safest cities in the country. Because of proactive law enforcement initiatives, neighborhood watch programs, and community engagement, the city enjoys a strong feeling of community and a low crime rate. Furthermore, El Paso's proximity to the United States-Mexico border has resulted in a close relationship with Mexican authorities, resulting in a safer and more secure border zone.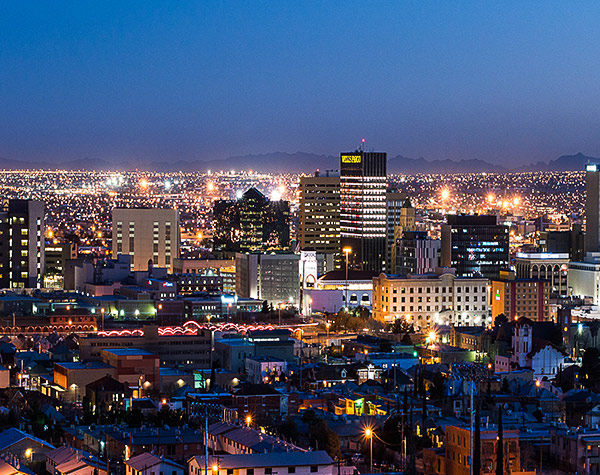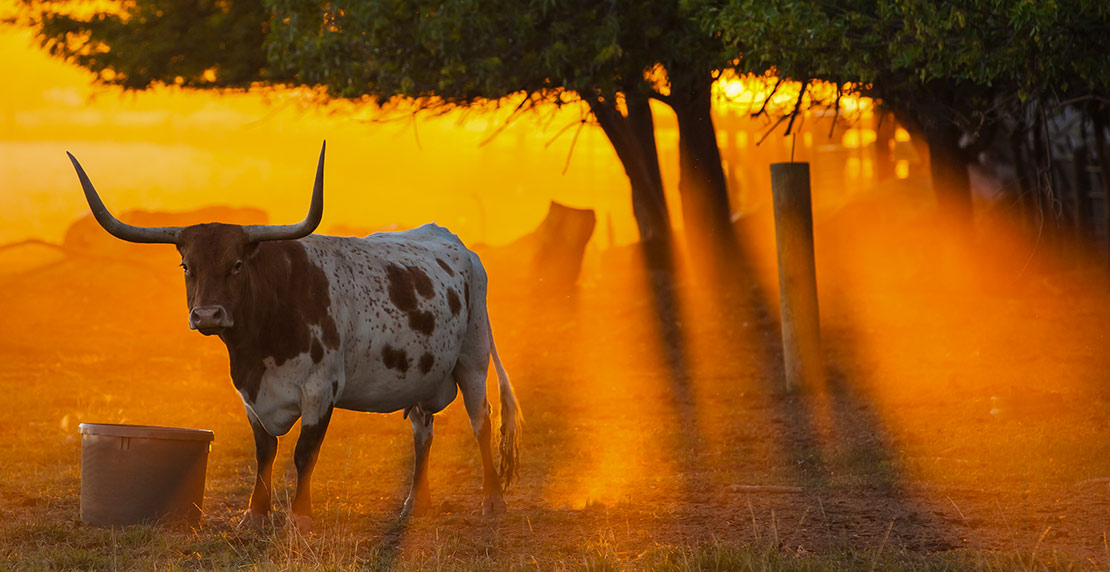 Fun Facts
Texas is popularly known as The Lone Star State.
Texas is the only state that has the flags of six distinct countries flying over it. Spain, France, Mexico, the Republic of Texas, the Confederate States of America, and the United States are among them.
The Texas King Ranch is larger than the state of Rhode Island.
Sam Houston, possibly Texas' most famous son, was born in Virginia. Before moving to Texas, Houston was governor of Tennessee.
San Antonio is home to the Alamo. It was here when Texas defenders were defeated by Mexican General Santa Anna, and the term "Remember the Alamo" was coined. The Alamo is regarded as the birthplace of Texas liberty and the most visited historic site in the state.
The rodeo is Texas' state sport.
Texas boasts the nation's largest herd of whitetail deer.
Texas comes from the Hasinai Indian word tejas meaning friends or allies.
The state was an independent nation from 1836 to 1845.
Caddo Lake is the only natural lake in the state.
The armadillo is the official state mammal.

Want a more detailed info on your move?
Feel free to write to us anytime, we will be more than happy to offer you our assistance.