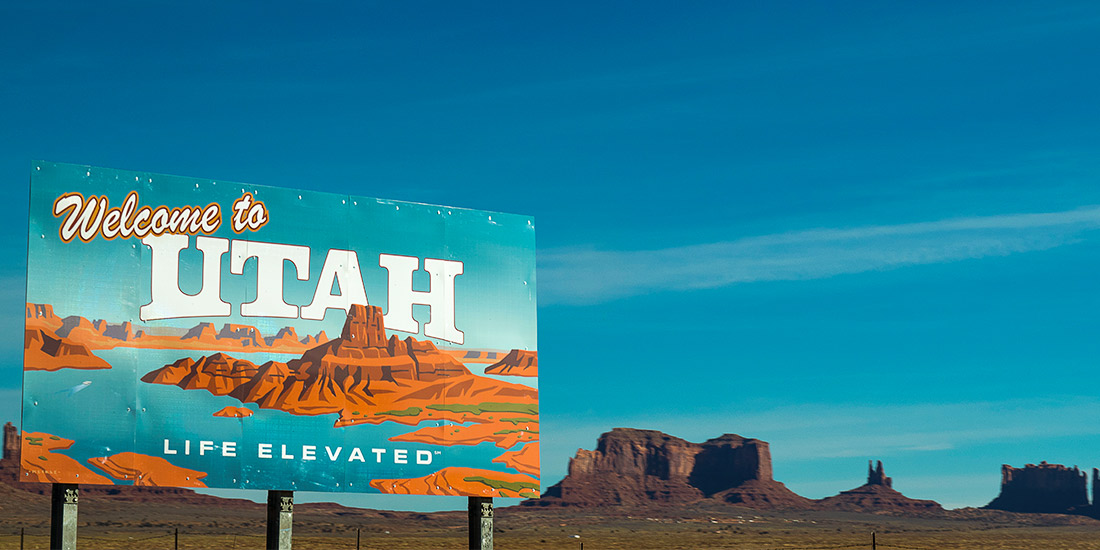 About Utah
Most of the landscape consists of mountains, plateaus, and deserts. Salt Lake City, the state capital, is in the north-central part of the state. Idaho to the north, Wyoming to the northeast, Colorado to the east, Arizona to the south, and Nevada to the west form the state's borders. It is located in the center of the American West. Utah meets Colorado, New Mexico, and Arizona at a straight angle at the Four Corners in the southeast, the only place in the nation where the states meet in this way.
Utah joined the Union as the 45th state on January 4, 1896.
Utah's history of American colonization is noteworthy in that a religious group traversed three-quarters of the continent in search of a "promised land" where they could live safely. The Church of Jesus Christ of Latter-day Saints, often referred to as the Mormon Church, has its worldwide headquarters in Salt Lake City, which serves as the spiritual home of the congregation. The teachings and practices of the Mormon Church continue to have a significant influence on many elements of state life and institutions, despite making up about seven-tenths of the state's population.
Several Indian tribes, including the Utes, for whom the state is named, lived in Utah. The pioneers began to wring a green area from the deserts with the establishment of the Mormon colony in 1847 and gradually supplemented their crops with goods from the soil and industry.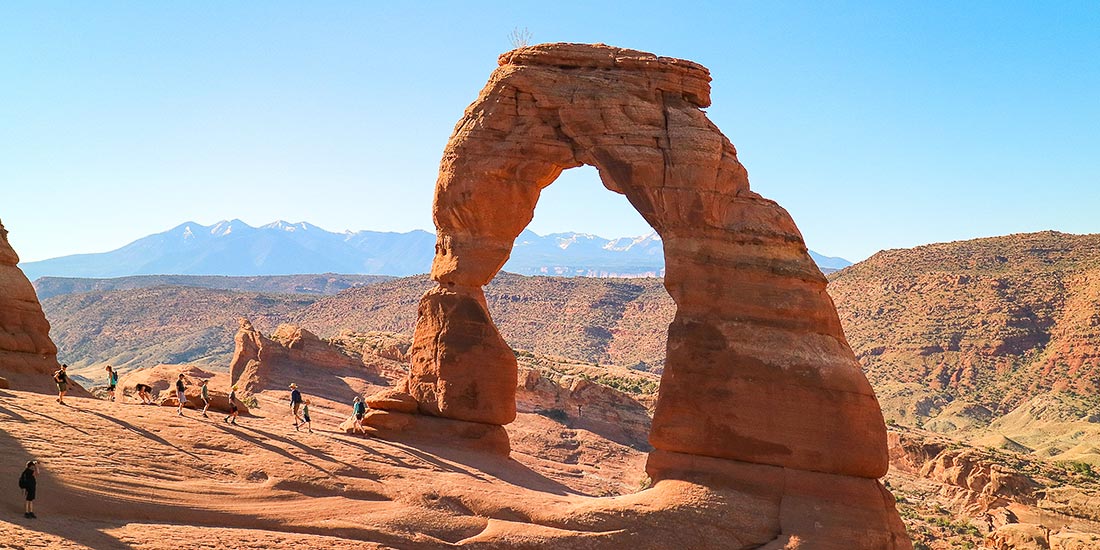 Statistics
All of the following data was compiled in 2020.
3.15 million people called Utah home in 2020, with a median age of 31.1 years and a typical family income of $74197. Utah's population increased from 3.1 million to 3.15 million between 2019 and 2020, a 1.76% increase, while median household income increased from $71621 to $74197, a 3.6% increase.
White (Non-Hispanic) - 77.9%, White (Hispanic) - 7.23%, Other (Hispanic) - 4.88%, Two+ (Non-Hispanic) - 2.52%, and Asian (Non-Hispanic) - 2.29% make up the top 5 ethnic groupings in Utah.
In Utah, 15.3% of families reported that their primary common language at home is a language other than English. Here, only the primary language reportedly used by all household members is considered, not the potential multilingualism of households. In Utah, the homeownership rate in 2020 was 70.5%, and the median home value was $305400.
Utah Valley University (9,917 degrees in 2020), Western Governors University (42,698 degrees in 2020), and the University of Utah (9,147 degrees) are the three major universities in the state.
The majority of individuals in Utah commuted by car alone, and the average trip took 22 minutes. In Utah, the average household owned two vehicles.
In Utah, 95.1% of the population are U.S. citizens.
Some of the
Benefits of Moving to Utah
There are three different ways to have fun in Utah. Take advantage of the metropolitan setting of Salt Lake City and the surrounding mountains, as well as the world-class skiing and other amenities that come with living in a big city.
Utah has certain areas with plenty of space and an extremely low cost of living. Beautiful natural areas like Moab benefit from funding from the tourism and hospitality sectors. Without charging exorbitant real estate prices like Salt Lake City, Green River offers central access to the state. There are large lots available if you want to live in a rural area and have your own piece of paradise.
Even if you want to live in one of the cities, the high incomes and low prices for housing, utilities, and groceries make this a desirable location.
Most of Utah has a dry, continental climate with all four seasons. This advantage only does not apply to the desert regions in the southwest, where several national parks are located. Except in the mountainous regions, you can expect mild summers, manageable winters, and little precipitation.
Because of the mountains, you will find that there are fewer cold winds or storms in many parts of the state. It is by no means unbearable, although there can be snow problems at higher elevations that hinder movement at certain times of the year.
The highest crime rates in the state are found in Salt Lake City, which occasionally raises the state's average crime rates above the national median. Most incidents involve theft of property. Utah has a violent crime rate nearly 40% lower than the rest of the nation. If you do not mind moving to a rural area, the crime rate there is up to 80% lower than the national average.
Utah is regularly listed as one of the 10 safest places to live in the United States. You can settle there without worrying about what might happen in the middle of the night because Utah is heavily religious and rural. Remember that safety is the number one priority.
You will find that Utah is mostly covered by mountains. There are countless opportunities for hiking, biking, and fishing in every part of the state. There are world-class rock climbing, hiking, horseback riding, and skiing opportunities here, as well as breathtaking rivers for you to explore.
Five national parks, including Arches, Capitol Reef, Bryce Canyon, Canyonlands and Zion, are located in Utah. If you can stand living in Green River, you have a base camp for all of these parks. You could spend all summer discovering what's in your backyard if you add Goblin Valley - a state park.
For the quality of education they provide to children of all ages, most school districts in the state receive average or above-average scores. If you decide to stay in Utah and earn a bachelor's, master's, or doctorate degree, there are several colleges available.
Numerous institutions are nationally recognized for their top-notch education. The second-best college of its kind in the U.S. is Salt Lake Community College, and Westminster usually ranks in the top 25. For a top-notch education, you can also enroll at Brigham Young College or the College of Utah.
Cost of Moving From NYC to Utah
Depending on how much you move, when you move, and whether you hire a company or move, the cost of moving from New York City, NY, to Utah ranges from $1678 to $9054. The cost of hiring a moving company will be slightly higher. Renting a truck or moving container is usually cheaper, but requires more work.
Cost of Living in Utah
Before deciding where to put down roots, think about your monthly budget.
Are you considering a move to Utah? According to MERIC's 2022 Cost of Living Index data, Utah has the 30th lowest cost of living in the United States. So be prepared to use your savings or earn quite a bit. What is the cost of living in Utah? The average total cost of personal consumption in Utah is $42653 per year, according to 2021 statistics from the Bureau of Economic Analysis. Let us take a closer look at these expenses:
Category Average Annual Cost
Housing and Utilities $7278
Healthcare $5735
Food and Beverages $3112
Gas and Energy $1162
Other Personal Costs $25367
Tax Rate - Flat Tax Rate 4.85%
That's $3554 when you consider typical monthly expenses.
1. Housing Costs
Average monthly housing costs in Utah range from $946 to $1840.
While an apartment in Utah can be expensive, it can also be inexpensive. How much you will spend depends on the type of apartment you choose. According to 2021 census statistics, there are more than 1.19 million housing units available, so you have a lot of choices. Zillow reported that the average home value in Utah was $500077 in February 2023, but the 2021 census data shows that this is the amount you can spend each month, whether you own or rent.
•

Median Studio Rent $946

•

Median Monthly Mortgage $1682

•

Median One-Bedroom $976

•

Median Two-Bedroom $1167

•

Median Three-Bedroom $1380

•

Median Four-Bedroom $1697

•

Median five-bedroom (or more) rent $1840

•

Median Gross Rent $1208
Utility Average Bill
The monthly average utility bill in Utah is $271.
If you want to live in Utah, how much should you budget for utilities each month?
•

Electricity $81

•

Gas $52

•

Cable and Internet $97

•

Water $41
2. Healthcare
The average annual healthcare cost in Utah is $5735 per person.
Your healthcare costs will depend on your individual needs and insurance.
3. Groceries and Food
The average monthly cost of groceries in Utah is $259 per person.
Depending on where you live, your monthly grocery budget may change. According to the Bureau of Economic Analysis, the average annual grocery expense (excluding restaurants) in Utah is $3112, or about $259 per month.
4. Which cities have the lowest cost?
We selected three major cities where costs are lower than others. These cities were selected based on the Council for Community and Economic Research's 2022 Cost of Living Index.
Cedar City
According to the Council, Cedar City is the least expensive major city in Utah, with a cost of living index of 98.1. How many people live in Cedar City? According to the most recent census statistics from 2021, there are approximately 37,200 people living here. Cedar City may be the ideal place for you if you want a low cost of living and a small-town atmosphere.
Ogden
With a cost of living ranking of 100.4, Ogden ranks second. Ogden is only 35 minutes from Salt Lake City International Airport, making it easy to travel for vacation or to visit local attractions. You are also close to the Uinta-Wasatch-Cache National Forest, where you can explore miles of hiking and mountain biking trails.
Cedar City
According to 2021 census statistics, Provo has a population of about 114,000 and a cost of living index of 104.4, if Cedar Valley is too small for you. However, real estate prices tend to be higher in the Provo-Orem metropolitan area.
The city of Salt Lake City is a good choice for a number of compelling reasons.
First and foremost, the city offers quick access to some of the most breathtaking outdoor recreation areas in the country. Salt Lake City offers plenty of opportunities for skiing, hiking, camping, and other outdoor activities, as the Wasatch Mountains are right at your doorstep.
Salt Lake City has a thriving economy with a variety of businesses, including technology, healthcare, and finance, as well as proximity to natural beauty. Compared to other major cities, this means a high employment rate and a comparatively low cost of living.
Salt Lake City's cultural environment is equally vibrant, with several theaters, galleries, and museums showcasing both regional and national talent. The city is known for its friendly and welcoming residents, making it a wonderful place to put down roots and live a contented life.
Provo is a great place to settle for a variety of reasons. The city features a strong sense of community, a high standard of living, and a top-notch education system. The city is known for its low crime rate, making it a wonderful area to raise a family.
Brigham Young College, one of the most prestigious and well-known universities in the country, is also located in Provo. This shows that there are many opportunities to further your education and career in the area.
Provo is known for its intellectual excellence as well as its breathtaking natural beauty. The Provo River and surrounding mountains provide the community with many opportunities for outdoor activities such as hiking, fishing, and skiing. Provo is home to a thriving arts and culture scene with a variety of theaters, galleries, and museums showcasing regional talent. This makes the city an ideal place to live, as there is always something to see and do here.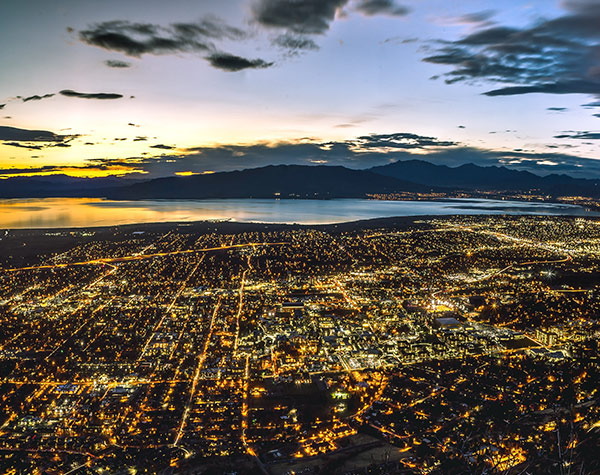 For people who love the outdoors, Park City is a wonderful place to live because it is a charming mountain town near Salt Lake City. For skiers and snowboarders, this city is a paradise because it has world-class ski resorts, including Park City Mountain and Deer Valley.
Park City is known as a winter sports destination, but it also offers plenty of opportunities to enjoy the outdoors year-round. The area around the city is covered in mountains and there are several hiking and biking trails, as well as lakes nearby where you can go boating and fishing.
In addition, Park City has a beautiful downtown with a variety of stores, restaurants, and galleries. The city is known for its thriving arts and culture scene, and each year it hosts several festivals and events that showcase local talent.
Last but not least, Park City is characterized by a strong sense of community, a high standard of living, and top-notch schools. The city has a reputation for being warm and accepting, making it a wonderful place to raise a family or live a fulfilling life.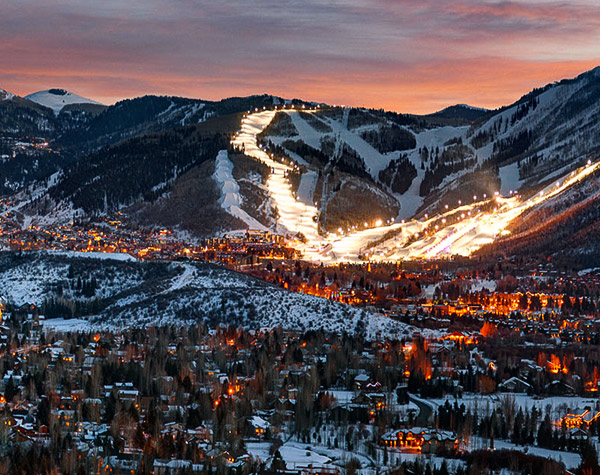 For those seeking a warm climate and convenient access to national parks like Zion and Bryce Canyon, St. George in southern Utah is a great place to live. The city has a thriving economy, a wide range of businesses, and a warm, welcoming community. St. George is a great area to raise a family, with top-notch schools and a good standard of living. In addition to its natural beauty, the city is also known for its vibrant arts and culture scene, which includes several galleries and museums that showcase regional talent.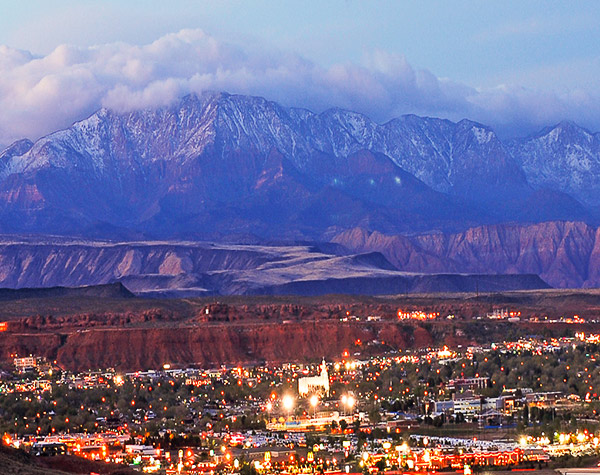 A hidden gem in Utah and a great area to live is Ogden, which is north of Salt Lake City. Compared to Salt Lake City, the cost of living in Ogden is lower, but the city still offers easy access to outdoor activities and a strong sense of community. Ogden is a skier's and snowboarder's paradise, as it is close to ski resorts like Snowbasin and Powder Mountain. The beautiful Ogden Canyon, which offers many opportunities for hiking, fishing, and other outdoor activities, is also close to town.
Ogden has a lovely downtown with many stores, restaurants, and galleries, in addition to its outdoor amenities. The city is known for its thriving arts and culture scene. Several festivals and events are held here each year, showcasing local talent.
A diverse mix of businesses, including aerospace, manufacturing, and healthcare, contribute to Ogden's thriving economy. Compared to other major cities, this means a high employment rate and a comparatively low cost of living.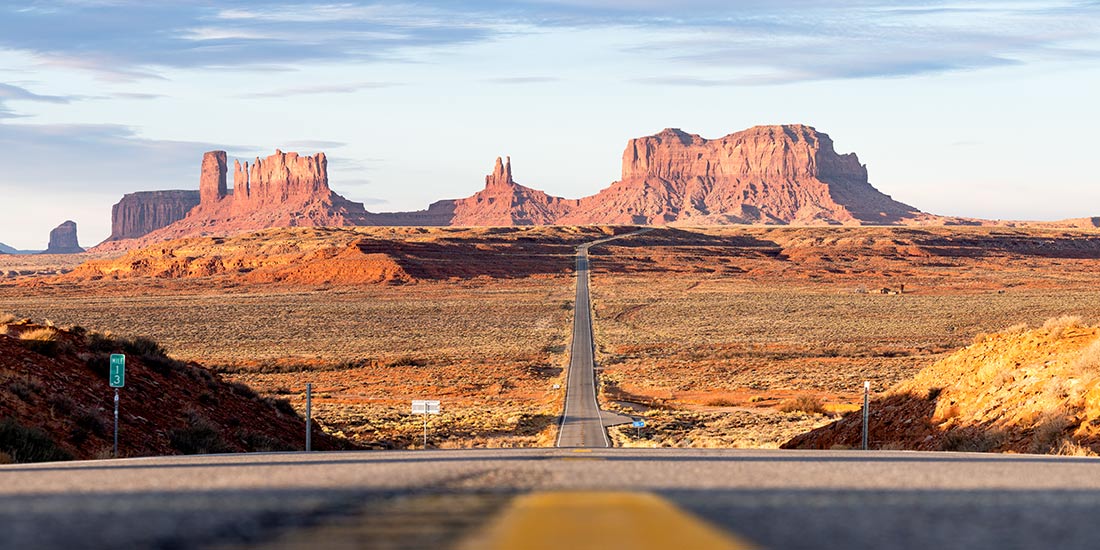 Fun Facts
Utah is home to five national parks: Capitol Reef, Zion, Bryce Canyon, Canyonlands, and Arches.
Utah is home to the Sundance Film Festival, which takes place annually in Park City.
Salt Lake City was the site of the 2002 Winter Olympics.
The biggest saltwater lake in the Western Hemisphere is the Great Salt Lake.
Robert Smithson famously designed the spiral path in the Great Salt Lake in 1970.
The state insect is the honeybee.
The state bird is the California gull.
And the state flower is the Sego lily.
The University of Utah was the first university in the country to offer a degree in video game design.
The nickname of Utah is the "Beehive State"