Moving from NYC to Vermont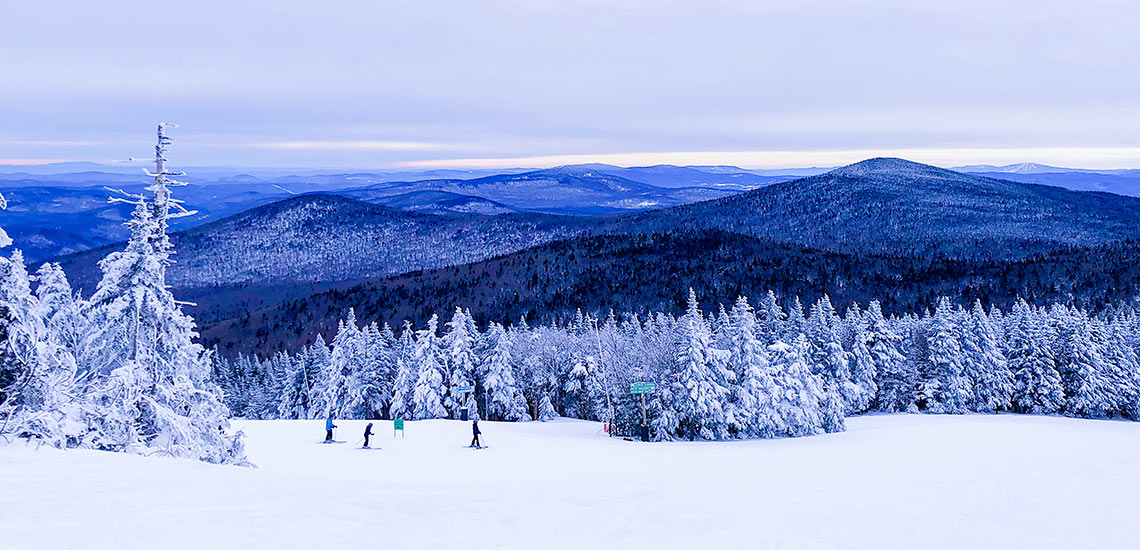 About Vermont
Vermont has a population of about 646000 residents and is the second least populated state in the U.S., right behind Wyoming. In addition, Vermont is the sixth smallest state by area. Vermont's capital is Montpelier. When talking about its location, this state is positioned in the New England region, which is a part of the Northeastern U.S. area.
Vermont is bordered by New Hampshire to the east, Massachusetts to the south, the Canadian Provence of Quebec to the north, and New York to the west. It was admitted to the Union in the 18th century, in 1791, as the 14th state. In fact, Vermont is the only state in the New England region that is not bordered by the Atlantic Ocean.
Often described as one of the most beautiful states in the country, Vermont is nicknamed the Green Mountain State and is very picturesque. Far away from the hustle and the fast city life, Vermont is a perfect choice for people that value nature and want to move to quiet surroundings.
However, before you actually make a decision on whether you want to move to Vermont, let's take a look at some aspects that might help you decide.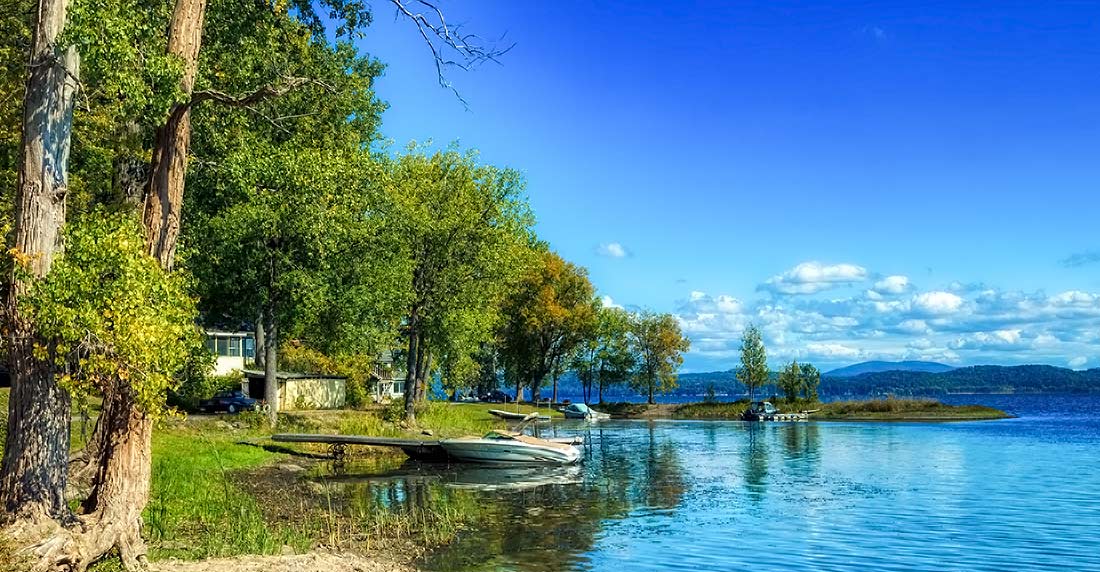 Statistics
All data listed below is based on statistics collected in 2019.
In 2020, Vermont had 6200000 residents, while the current U.S. senators belong to the Democratic Party. The median age is 42.8 years, and the poverty rate is 10.8%. The median household income is $63477, and the median property value is $230900. The employed population makes up more than 50 percent of the entire state's population, 304414 residents.
More than 97% of Vermont's residents are citizens. There are three largest ethnic groups in Vermont, including white (non-Hispanic), white (Hispanic), and Asian (non-Hispanic). The most dominant ethnic group is white (Non-Hispanic). English is the primary language. Most people in Vermont drive alone to work, while the average commute time is 23.3 minutes. The largest universities in the state are The University of Vermont, Norwich University, and Champlain College.
The average car ownership here is 2 cars per household>.
Some of the
Benefits of Moving to Vermont
Vermont is a very rural environment, with the biggest city having only about 45000 residents, which can be a good thing if you are looking for peace and quiet. In addition, Vermont has one of the lowest crime rates in the U.S., meaning it's a completely safe environment. So, our first benefit refers to grant peace and quiet that is promised if you plan on moving here anytime soon.
Now, this might surprise you, but Vermont is among the most liberal states in the country. In fact, Vermont is frequently ranked as the third most liberal state in the U.S. Vermont's residents are very outgoing and welcoming towards strangers meaning that no one will harass you or make you feel uncomfortable.
Vermont was one of the first states to legalize medical marijuana use back in 2004. In addition, recreational marijuana use was decriminalized in 2018, making Vermont a pure heaven for stoners and people looking for a rural but still liberal state. With lots of nature and legal marijuana, you can enjoy the quiet lifestyle in Vermont.
Vermont is actually the greenest state in the entire country. This state cares about the environment, which has an immense impact on all life aspects. From recycling to commuting, even the food you eat has been grown in a different way. So, all eco-conscious and planet-loving folks, think about moving to Vermont, especially when coming from an enormous city like New York where pollution is inevitable.
Living in Vermont will grant you a rare luxury, and that is beautiful nature and numerous recreation options. In addition, Vermont has almost infinite hiking trails, rivers, and colorful forests. Basically, we have read about numerous recommendations regarding moving to Vermont because of the great outdoors the state offers.
Did you know that Vermont is the fourth most educated state in the country? More than 90 percent of people have a high-school diploma, while about 40 percent of residents have a bachelor's degree. As for the quality of education, Vermont has the third-best schools in the country
Cost of Moving From NYC to Vermont
The average cost of moving from NYC to Vermont depends on various factors. However, the average cost usually revolves around $3000. It can range from $2000 to $7000. A legitimate moving company will consider a couple of factors, including the size of your home, the moving distance, your move date, and the chosen service. When we say the chosen service, it means that moving can include various tasks like packing, loading, transporting, unloading, and unpacking. In any case, you can choose any of these services or opt for a whole package. It depends on you.
Cost of Living in Vermont
The Bureau of Economic Analyses states that the average cost of living in Vermont is around $50791 per year for a typical person. Vermont ranks 3rd cheapest on the list of New England Region States.
Category Average Annual Cost
Housing and Utilities $9544
Healthcare $8859
Food and Beverages $4443
Gas and Energy $1270
Other Personal Costs $26645
Tax Rate - Graduated-Rate 8.75%
1. Housing Costs
The average-sized home in Vermont will cost you around $339100, according to data collected in February 2023.
•

Median Studio Rent $834

•

Median Monthly Mortgage $1621

•

Median One-Bedroom $834

•

Median Two-Bedroom $1271

•

Median Three-Bedroom $1382

•

Median Gross Rent $1115
Utility Average Bill
•

Electricity $109

•

Gas $110

•

Cable and Internet $110

•

Water $21
2. Groceries and food
The average grocery and food cost is $370.25 per person, which adds up to $4400 annually. Vermont's grocery and food costs are slightly above average when compared to the whole New England Region. However, we must state that these expenses can vary depending on the place you choose to settle in, so make sure to gather all the needed information before making the final decision.
Stowe is a small town with a population of about 5000 residents. However, it's still one of the best places to live in Vermont, especially if you plan on moving here with your family. Although small, Stowe has numerous amenities, including even a decent nightlife and lots of nature surrounding the city.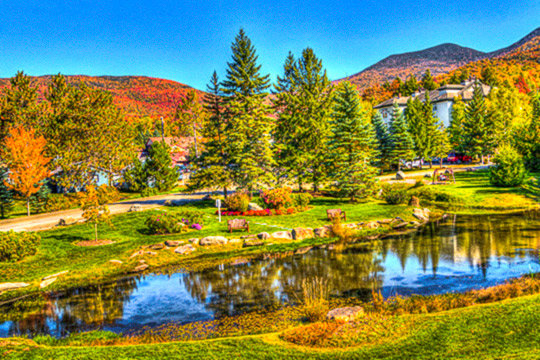 Burlington has a population of approximately 45000 residents. Burlington is one of the safest cities in the whole country while having a very welcoming and friendly community. If you are looking for a mid-sized city in Vermont, Burlington is the place to be.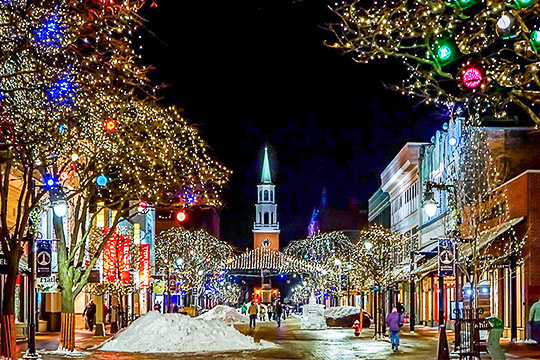 Montpelier is ranked as an excellent place to live and has a population of about 8000 residents. Representing a small, scenic New England town, Montpelier still has numerous employment opportunities, great public services, and excellent housing options. In addition, it's a very safe environment.
Moving one to Norwich, which has a population of no more than 3000 residents. Most residents here own their homes and tend to lean liberal. In addition, Norwich has a rural feel and is surrounded by magnificent nature.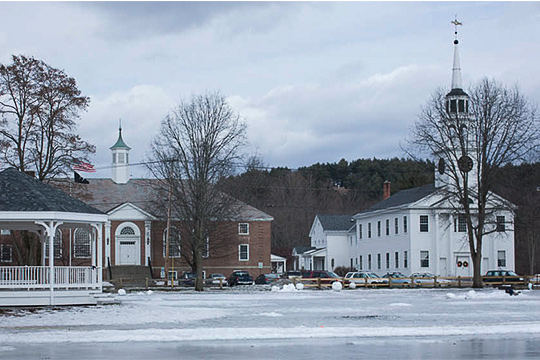 With a population of about 10000 residents, Williston is a great place to live in Vermont. It offers its residents a sparse suburban feel, and you can enjoy numerous restaurants, parks, and pubs.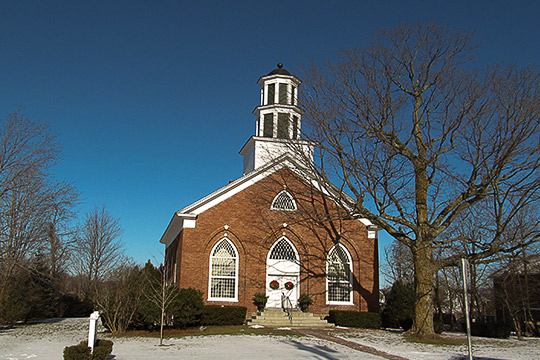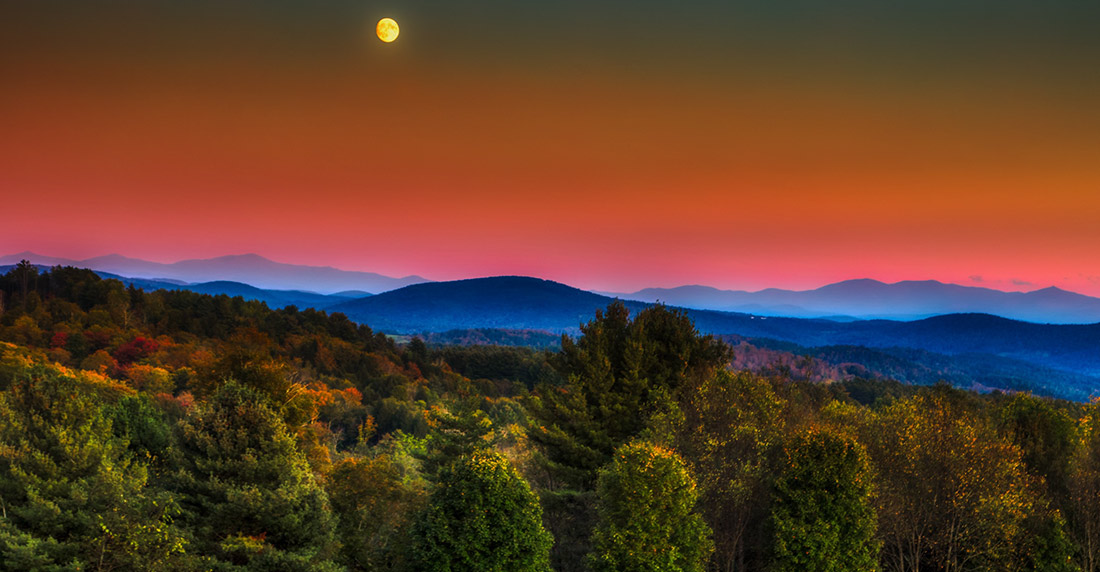 Fun Facts
Vermont was admitted to the Union in 1791.
Ben and Jerry's ice cream was originally made in Burlington and later sold to a British-Dutch transnational company in 2000.
Even though Vermont's area is 9217 square miles, there are smaller states in the U.S.
Vermont is a leader when it comes to maple syrup production. In addition, Vermont is a major milk producer, with more than 750 milk farms across the state.
Vermont has very strict laws, especially regarding land use, which allowed the state to prevent opening big-name stores here. In fact, Vermont was the last state to open Target and Walmart.
Vermont is known for numerous ski resorts, one of them being Killington, also called "The Beast of the East."
Vermont has about 7000 miles of rivers and streams and 808 lakes and ponds.
Vermont's highest peak is Mount Mansfield (4393).
Vermont was the first state to abolish slavery in its constitution.

Want a more detailed info on your move?
Feel free to write to us anytime, we will be more than happy to offer you our assistance.